Homerun Events
Exciting Launch of Your Complete Marbella Guide
May 24th, 2021
Occo restaurant, Marbella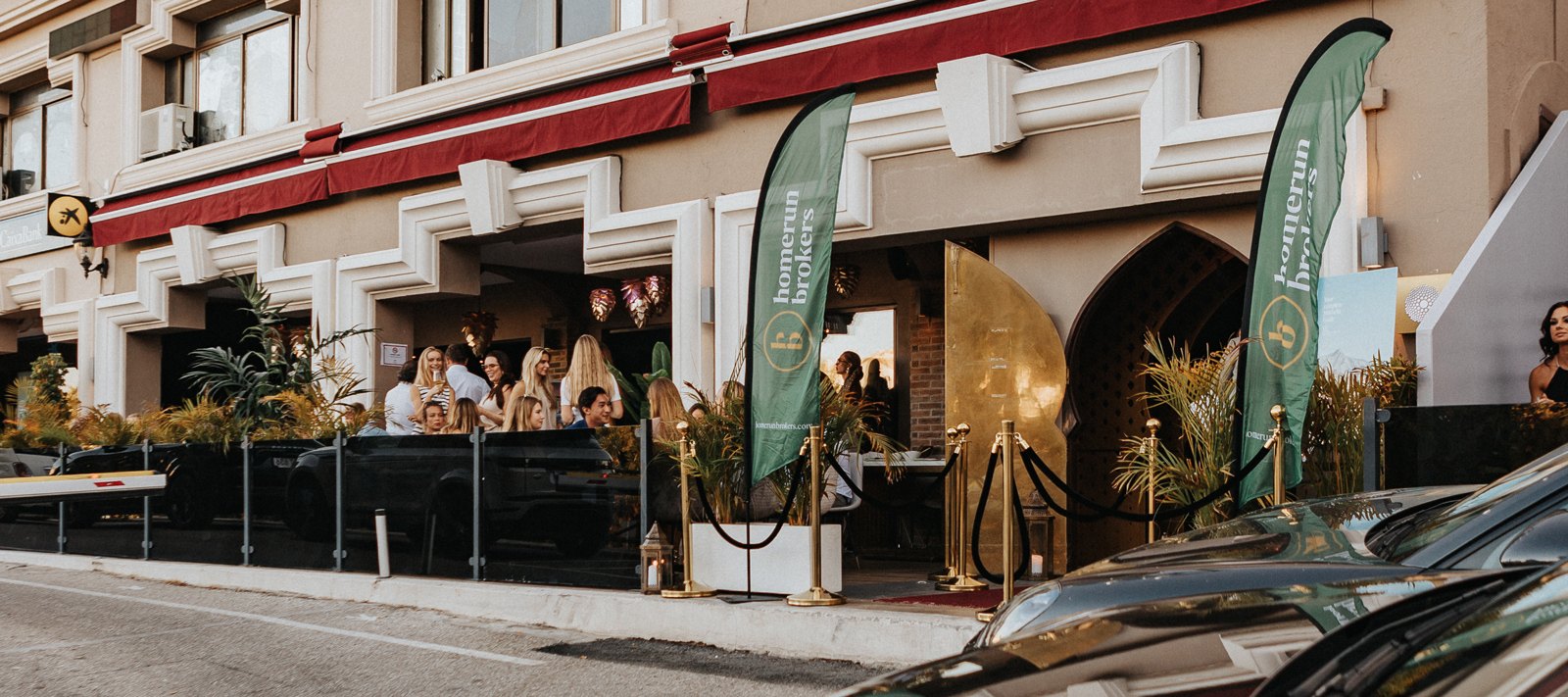 Unveiling the First Edition of the Homerun Brokers Guide: Your Pathway to the Luxurious Marbella Lifestyle
At Homerun Brokers, we pride ourselves on providing unparalleled services to those considering a move to Marbella and investing in the local real estate market. In May 2021, we celebrated a significant milestone with the launch of the first edition of our highly anticipated company guide. This comprehensive guide aims to showcase the very best that Marbella has to offer, catering to individuals who are contemplating a relocation and seeking to purchase a property in this vibrant coastal town. Join us as we delve into the features and benefits of our inaugural guide, which has quickly become an indispensable resource for anyone aspiring to embrace the Marbella lifestyle.
The launch event of the first edition of our company guide was celebrated in style at the renowned Occo Marbella https://www.occorestaurant.es. Nestled in the heart of the city, Occo Marbella perfectly embodies the essence of luxury and sophistication. With its exquisite Mediterranean-inspired ambiance and impeccable service, Occo Marbella provided an idyllic setting for our celebratory event. Our guests were treated to a memorable evening of delectable cuisine, exquisite drinks, and captivating conversations, further enhancing their experience of the opulent lifestyle that awaits them in Marbella.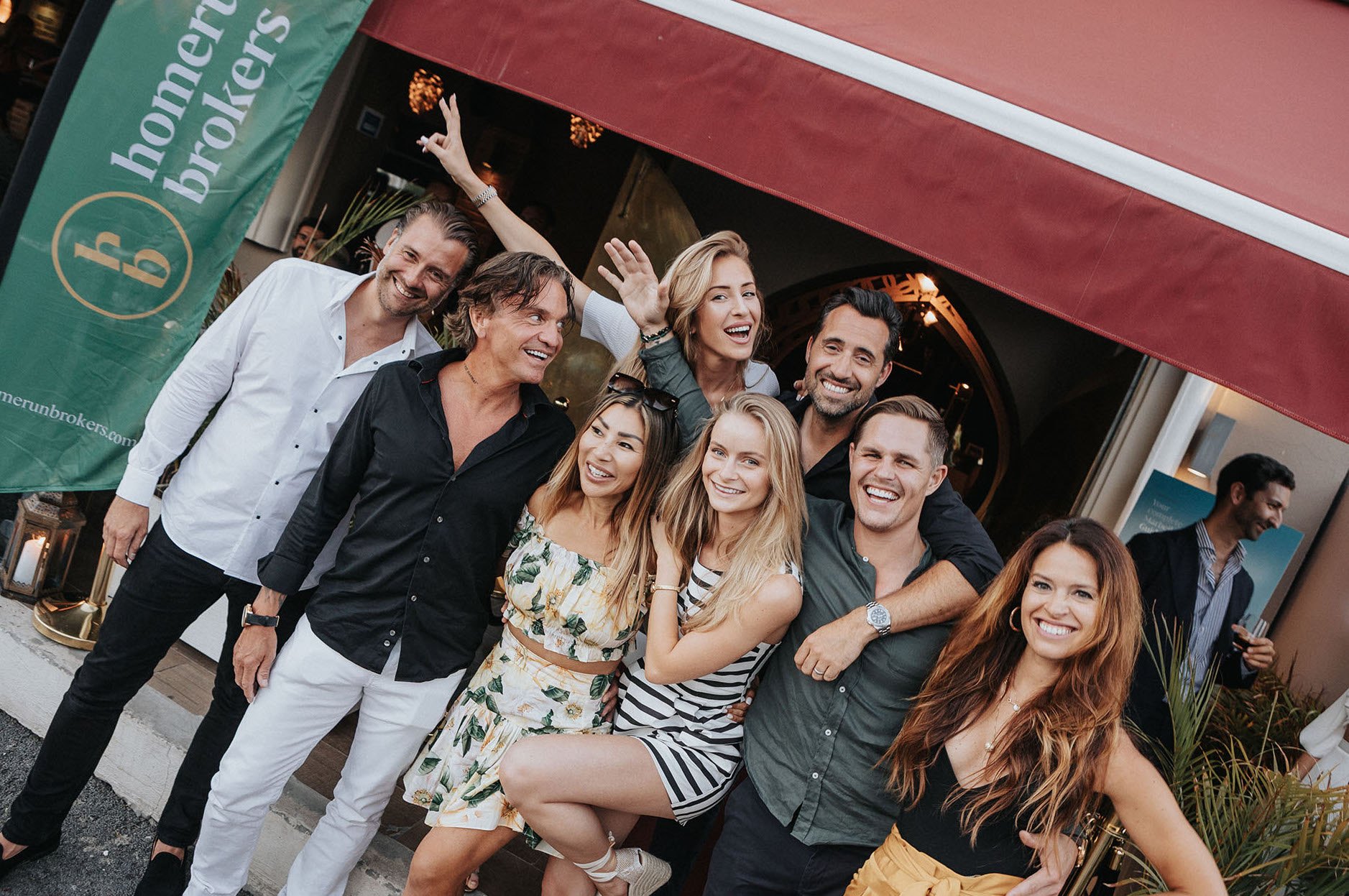 Exploring the Homerun Brokers Guide:
Homerun Brokers: Your Trusted Real Estate Partner The guide provides invaluable insights into our company, Homerun Brokers, and sheds light on our core philosophy, dedication to exceptional service, and extensive experience in the Marbella real estate market. We strive to help individuals find their dream home, and our expertise sets us apart as a reliable partner throughout the entire buying and selling process.
Unveiling Marbella's Hidden Gems: Our guide acts as a gateway to the enticing world of Marbella, showcasing its diverse range of attractions. From exclusive schools and renowned restaurants to exhilarating activities synonymous with the luxurious lifestyle, readers will discover a wealth of information that ensures they make the most informed decisions when relocating to this Mediterranean paradise.
Insights into the Marbella Property Market: Understanding the nuances of the local property market is crucial, and our guide offers a comprehensive buying and selling guide. Whether you're a first-time buyer or an experienced investor, our expertly curated content equips you with the knowledge needed to navigate the intricacies of the Marbella market and make sound investment choices.
Properties: Your Dream Home Awaits As leading real estate professionals, we showcase a selection of stunning properties available through our agency. The guide features captivating visuals and detailed descriptions, providing readers with a glimpse into the luxurious lifestyle that awaits them in Marbella. From contemporary villas to exquisite apartments, our portfolio caters to diverse tastes and preferences.
Essential Information: Taxes, Staging, and Market Growth. We understand that moving to a new country entails various considerations. Our guide addresses important topics such as taxation, offering practical advice to help readers navigate the financial aspects of their property investment. Additionally, we explore the significance of staging a property to maximize its appeal and highlight the remarkable growth of the Marbella market, providing insights into the investment potential it holds.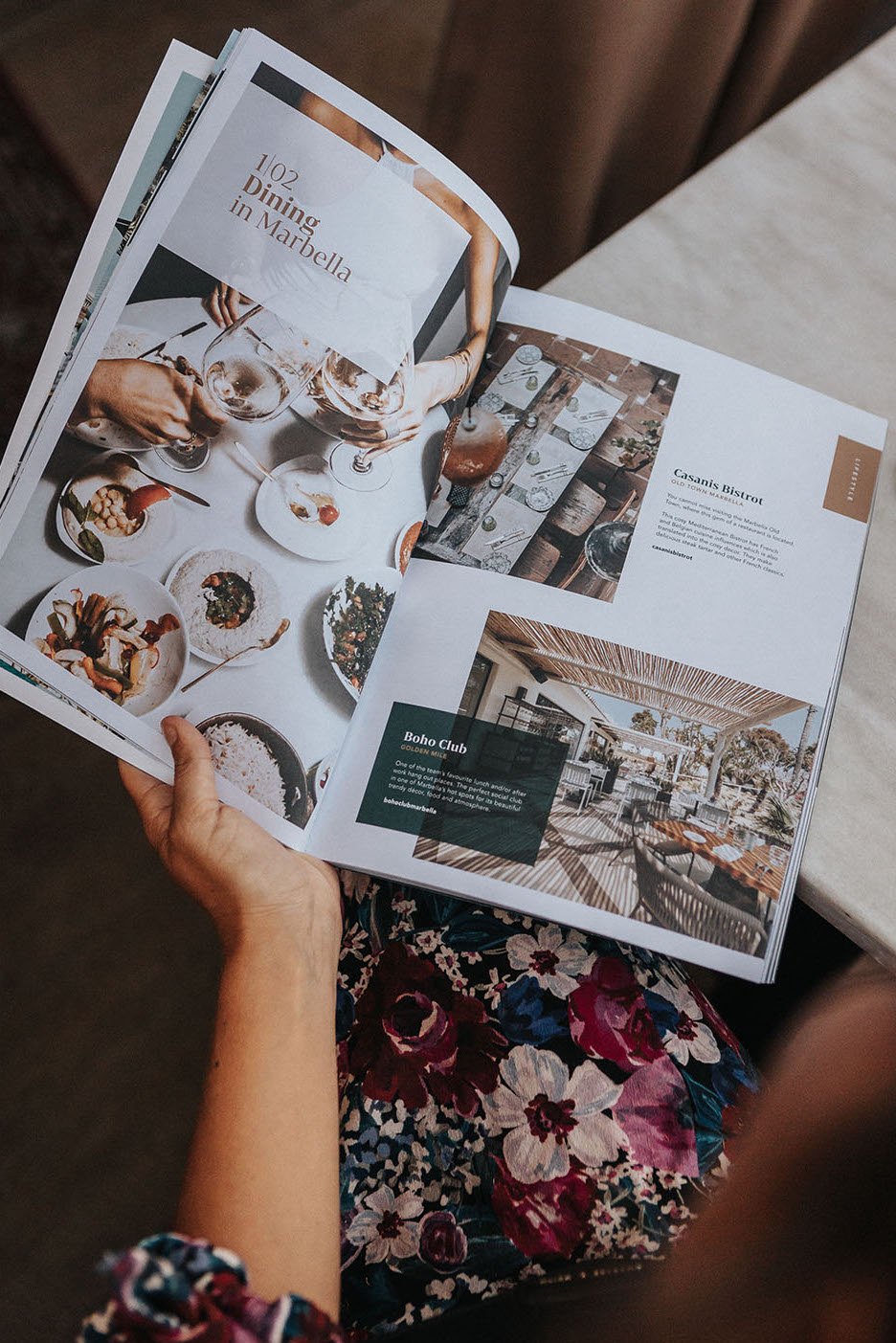 The launch of the first edition of the Homerun Brokers Guide in May 2021 marked a significant milestone for our agency. This comprehensive resource serves as a roadmap for individuals considering a move to Marbella, providing an insider's perspective on the finest attractions, services, and properties available. As we proudly present an updated version of our guide each year, we remain committed to assisting our clients in making informed decisions and embracing the luxurious lifestyle that Marbella has to offer. Contact us today and let Homerun Brokers be your guide to finding your dream home in this coastal paradise.