News
The best 7 schools in Costa del Sol
Apr 3rd, 2023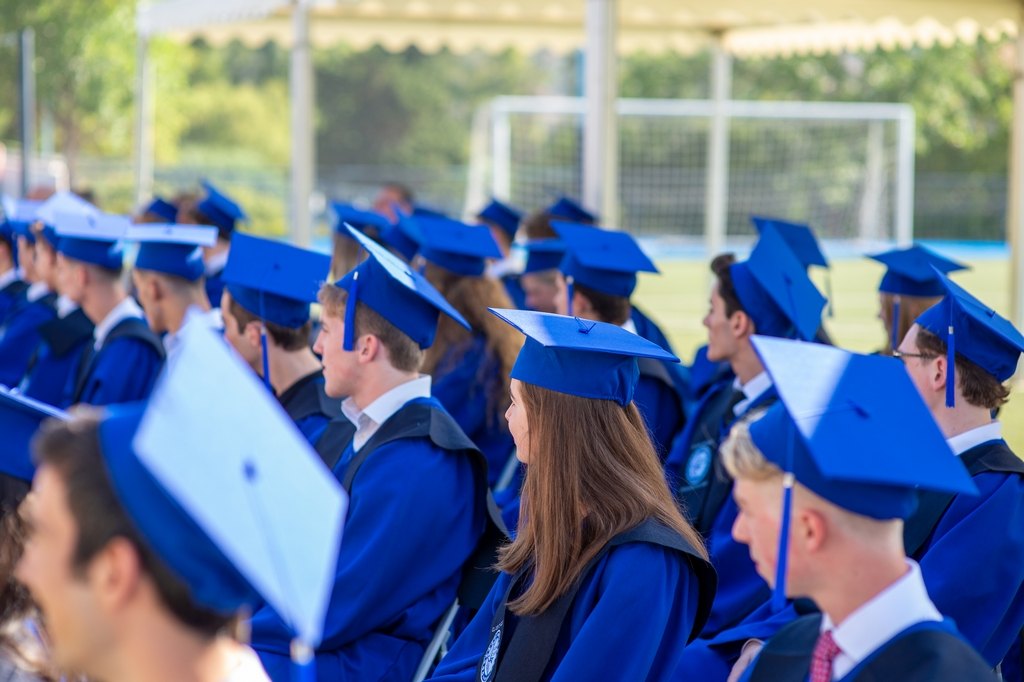 Moving to Marbella? The next step is choosing the right school.
After purchasing your dream home and planning your big family move to Marbella the next logical step is to find a private school where your kids can flourish. Luckily Marbella and Costa del Sol boast a number of campuses and private schools in Spain, some have received titles and excellence awards.
The guarantee to being placed on the waiting list of admissions is to be registered close to the school. Homerun Brokers will help you navigate the process and select properties on the market with great potential for you and your family. Marbella lifestyle also includes our children.
Many of Homerun Brokers Marbella team members have had a personal experience with private schools on the Costa del Sol. We want to offer you a list of Marbella's top options for private education and some personal experiences to assist you in making the best decision for your unique children.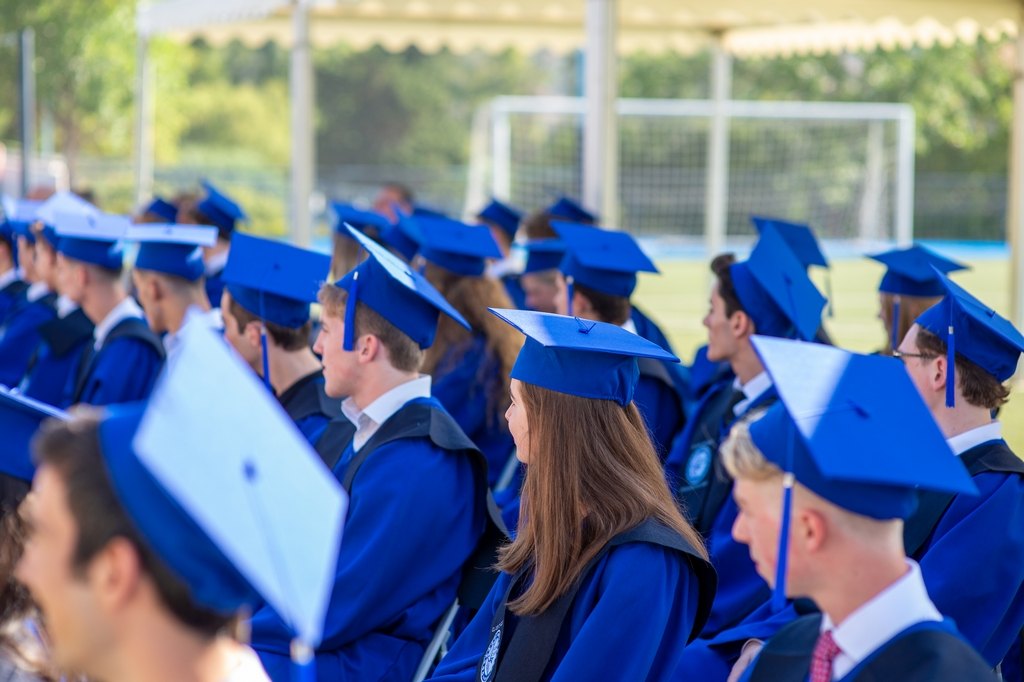 Alboran Colegio
Las Chapas, East Marbella
EST 1986
Situated in the country side of Las Chapas, Colegio Alboran has received an Andalusian award of excellence in 2016 as well as a title of one of the best schools in Spain according to the DICES Guide of 2018 because of the wholesome environment this private school has created for its students.

Approx 600 Students from Pre-school, Primary, Secondary and Baccalaureate (5- 18 years) enjoy their bilingual education and extracurriculars here. Primarily a Spanish Catholic school, Alboran College campus hosts an outdoor swimming pool, a horse stables, an indoor gym, football and basketball fields as well as paddle courts that your children will be attending throughout the week in their uniform that is green, navy and white. We absolutely have to mention their yearly Nativity play, where the whole school is involved in an outdoor theatre production, which is clearly designed to make you (the parent) tear up.

Our team members daughters are currently students at Alboran, Marbella private school. We would describe them as proud parents who continuously rejoice at their kid's achievements. "Alboran is a perfect environment not only for a hungry mind but a confident character as well. My daughters are ready to take on the world and smile while doing it."
Fees: €6.370 – €9.700
Tel : 952 839 645
Email: info@colegioalboran.es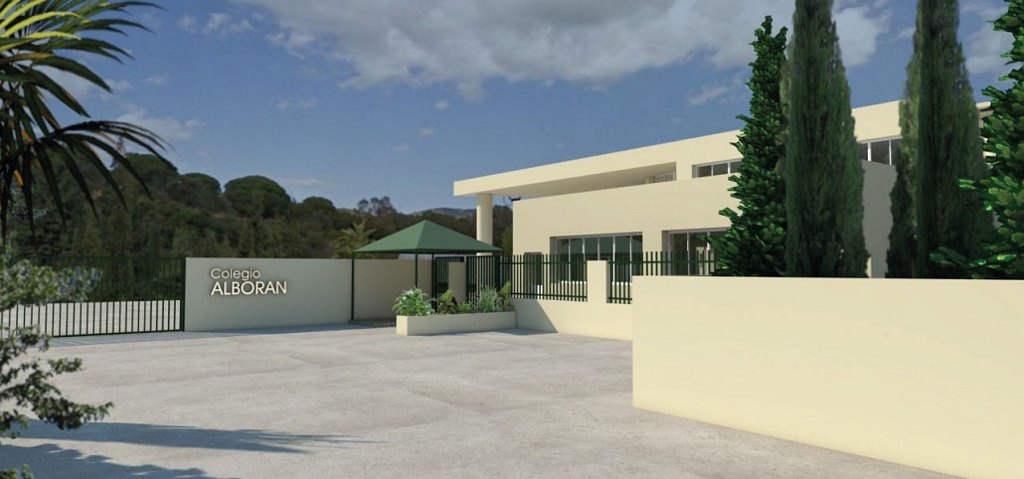 Aloha College
Nueva Andalucia, Marbella
EST 1982
Aloha private college in Marbella, offers a bilingual education with English and Spanish curricula focused on personal development effort, honesty and respect. This private school in Marbella is open from 3 to 18 years old students and is a proud representative of more than 50 nationalities. Home to approx 840 students per year, 70% of which are expats from all over the world.

This college boasts a whopping campus. The space resembles a mini city. Located near Aloha golf Club in Nueva Andalucia it is a fully planned, constructed and extended project running for over 35 years. In addition to Aloha science & arts blocks as well as a library/resources area, the campus includes a recent renovation to Aloha sports facilities : new football pitch, certified by FIFA in 2012 and additional 2000m2 sports area that includes a gymnasium and a stage. Offering an International Primary Curriculum that is adapted to the National Curriculum for England, IGCSE, A Level and IB Diploma.
Fees: €3.900 – €14.900
Tel: (+34) 952 814 133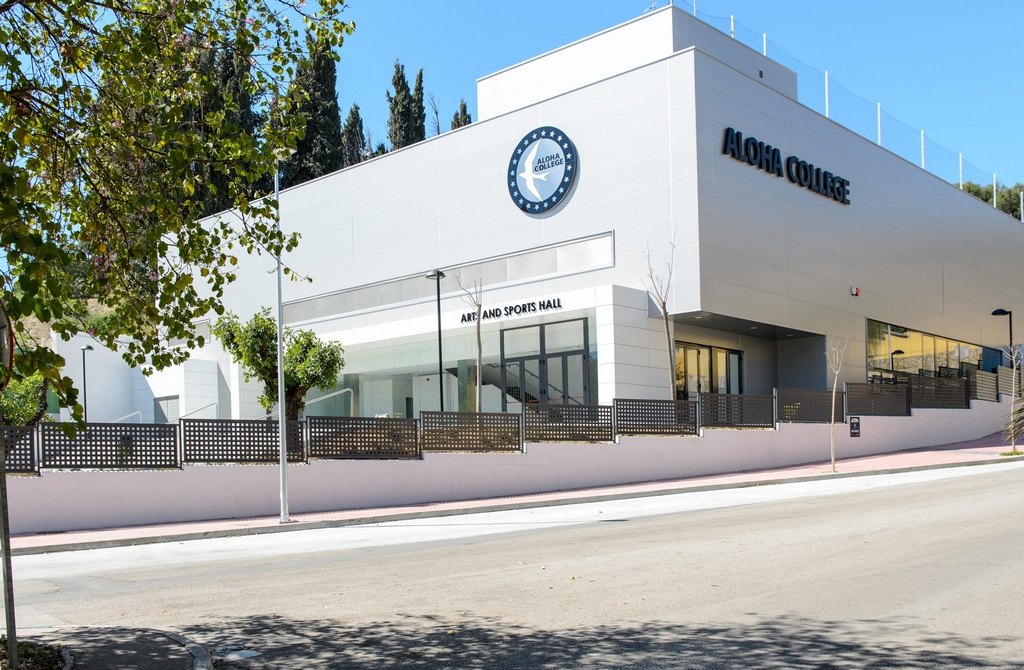 Swans International School
Nagüeles, Marbella
EST 1971
A home to approx 700 students ages from 3 to 18, Swans private school in Marbella offers an adapted curriculum with the option to obtain IGCSE, ESO and IB Diplomas. As an international and bilingual school, most Swans students speak on average 2.5 languages. Lesson are carried out in both English and Spanish, French is also made available.

This private school in Marbella focuses on socialisation and communication and conflict resolution and achieve development of these skills through various group activities such as Debate team, Young artists competition, Science & Maths week, World book day. Using special sporting events which ignite team spirit and help students adapt a healthy outlook on competition. Providing the student many school events to look forward to through out the year.

Swans Private School includes a number of extracurricular activities including the Duke of Edinburgh Award, Mandarin, Chinese and German. Swans Primary school also provides support for children with Special Ed needs. As a result Swans International school students become high achievers with a large percentage of IGCSE students receiving A*A at IGCSE and 30% of IB students consistently reach 35 points and higher.
Fees: 5.500€ – 11.900€
Tel: (+34) 952 773 248
Email: info@swansschool.net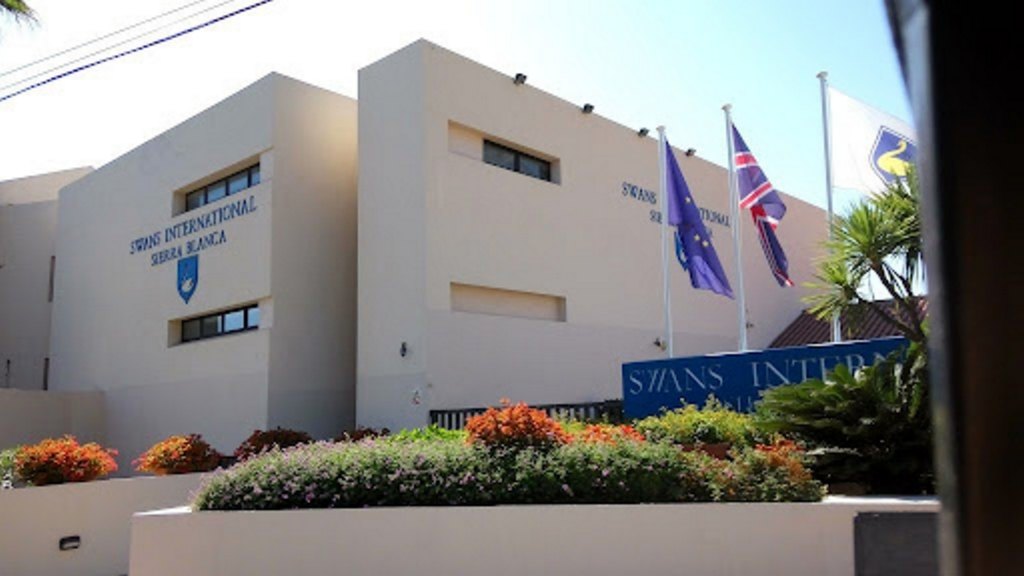 Svenska Skolan
Nueva Andalucia, Marbella
EST 2000
A small private school that offers primary and pre-school education to approx 100 students, 3 – 12 years of age per year. Subsidised by the Swedish government, it follows the official Swedish curriculum with all lessons taught in Swedish. This private school is situated in Puerto Banus, a well loved area by the Scandinavian expat community.

Small group classes and personalised approach enables the teacher to give each of their students the quality attention your child needs in the primary years of their learning to establish curiosity and love for eduction that will follow them and contribute to maximising their unique potential in the long term. The team of professionals ensure that your little ones have a great start to the educational and social careers.

The campus is created in the walls of a private villa and offers a pool, plenty of outdoor activities, caring staff, traditional education and an abundance of outdoor class and school trips, designed to encourage and engage with the student natural exploratory curiosity, ensuring that the students receive the full benefit from the schools location, which happens to be by the seaside. This private school doesn't have uniform and hosts a beautiful yearly St Lucia day.
Fees: 6.950€ – 8.500€
Tel: 952 868 252
Email: info@svenskaskolanmarbella.com

http://svenskaskolanmarbella.com/
Laude International College
San Pedro, Marbella
EST 2004
Another private school in Marbella located just a few steps from the beach with a specially built campus including a football pitch, tennis courts and indoor gymnasium. A home to 700+ students from 3-18 years, offering British Curriculum: International Primary Curriculum, GCSEs and A-Levels, as well as Spanish equivalent of ESO and Baccalaureate (which becomes an option from the age of 12).

"El Mundo" had acknowledged "Laude International College" as one of the top 100 international schools in Spain, an award that only one of five schools in Andalucia, had achieved. Featured in the DICES 2018 guide. This private school strongly focuses on developing team and community spirit that starts from pre – school and continues on to Alumni. Laude Private school in Marbella carefully prepares and mentored their students for a successful university application and acceptance. Music, arts and languages are a priority in Laude private school in Marbella and are used as a means of unique character development. Such classes as violin, piano, guitar, as well as French, German and Chinese are available as extra- curricular.
Fees: 9.650€ – 18.120€
Tel: +34 952 799 900
Email: info@laudesanpedro.com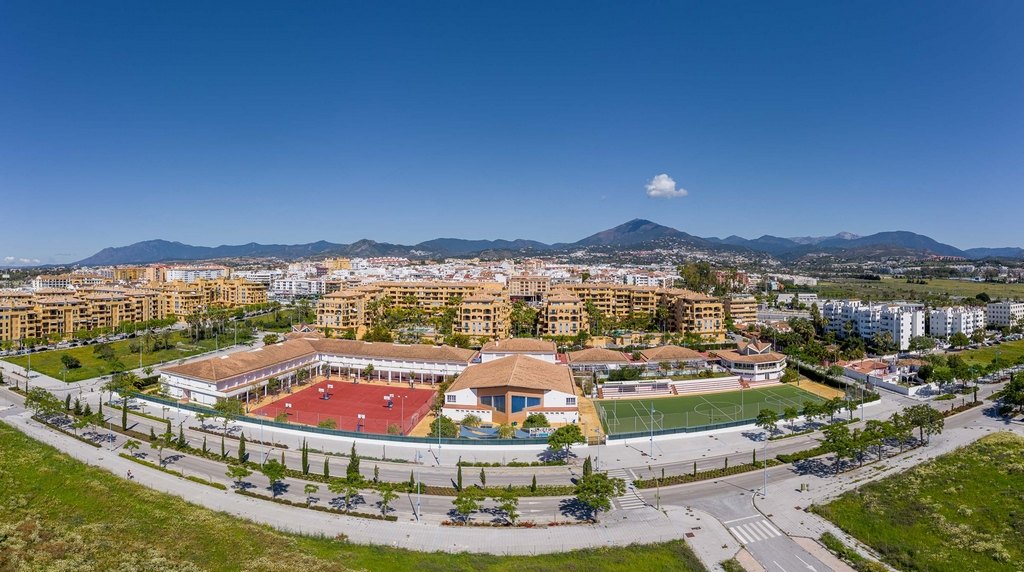 English International College
Elviria, East Marbella
EST 1962
The English International College provides a perfect environment for the British curriculum, opening its doors to approx 500 students from 3 to 18 years, out of which over 50% come directly from the UK. The campus hosts 14 classrooms for the primary school and additional specialised classrooms (or suites) for secondary, where classes include no more than 20 students. 4 special science laboratories specifically designed to effectively teach the sciences up to university entrance level. Computer Lab with IBM hardware that enables Computer Studies to be taught up to Advanced level. A library, of course, and a Music studio with all the digital equipment and live instruments you could imagine a student would need to produce spectacular pieces. Not to mention the hall that seats 200 people, becoming the portal of expression, for our students to delight us in performance art, theatre performance, dance as well as host art exhibitions. EIC takes their student's creative expression very seriously.

No British college curriculum would be complete without physical education, for this EIC offers a climbing wall and a learner pool to the beginners who are just learning their coordination in primary school and extending the facilities to encourage excellence in the secondary school via a competition ready 25m swimming pool, an astroturf pitch, a sprung volleyball court and two basketball courts.

A- levels offer the students to choose their strongest subjects in order to maximise their academic score. The school staff are very attentive, keep a close relationship with the students and resolve and bullying that may occur during the year. The schools philosophy is to build up not only high academic achievers but also confident personalities who have found their voice and fully embody their natural talents. EIC achieves this goal through a highly effective administrative and moral formulae, implemented over the years of academic experience. Celebrating a high percentage of students enrolling in the top UK universities yearly.
Fees: 7.600€ – 17.240€
Tel: (+34) 952 831 058/9
E-mail: information@eic.edu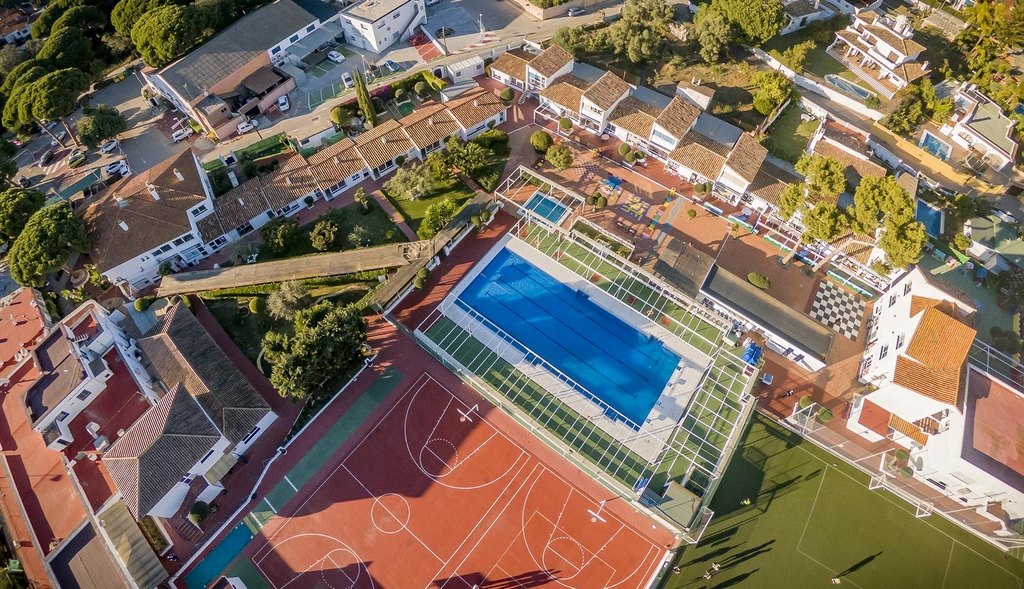 Colegio Aleman Juan Hoffman
Elviria, East Marbella
EST 1998
This German independent private school is under a patronage of German Ministry of Culture and Education AKA "KMK". As well as being recognised by the Spanish Ministry of Education and receiving seal of excellence in 2008 and becoming one of the best international schools in Spain. Colegio Aleman offers a bilingual academic home to 720 bright minded students, of whom 50% are international. Representing the 40 diverse cultures of our world, who all work together to make a better world through their intelligence and passion.

In 1967, this private college was refurbished by Consul General Juan Hoffmann and since then holds on campus an astrological observatory, fantastic sports facilities including a swimming pool, art and music departments, library, as well as a primary school recreational park on which many extracurricular activities are hosted. Set in a natural valley in the east of Marbella. Your children will enjoy their PreSchool, Primary and Secondary schools as well International Baccalaureate educations.
Fees 4600€ – 5900€
Tel.: (+34) 952 831 417 or 952 831 692
E-mail: sekretariat@dsmalaga.com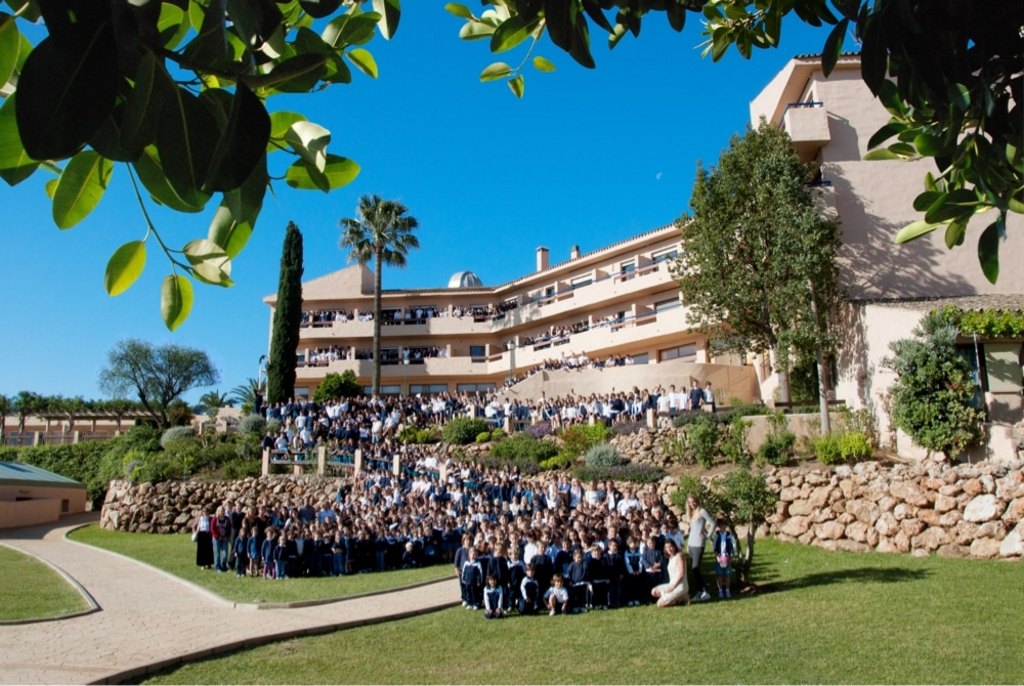 As you can see, there is a great variety of school options in Marbella and its surroundings that will fit perfectly to your personal requirements. We welcome you to our beloved city and hope this article came of use to you.