Areas
All you need to know about La Zagaleta
Jul 3rd, 2023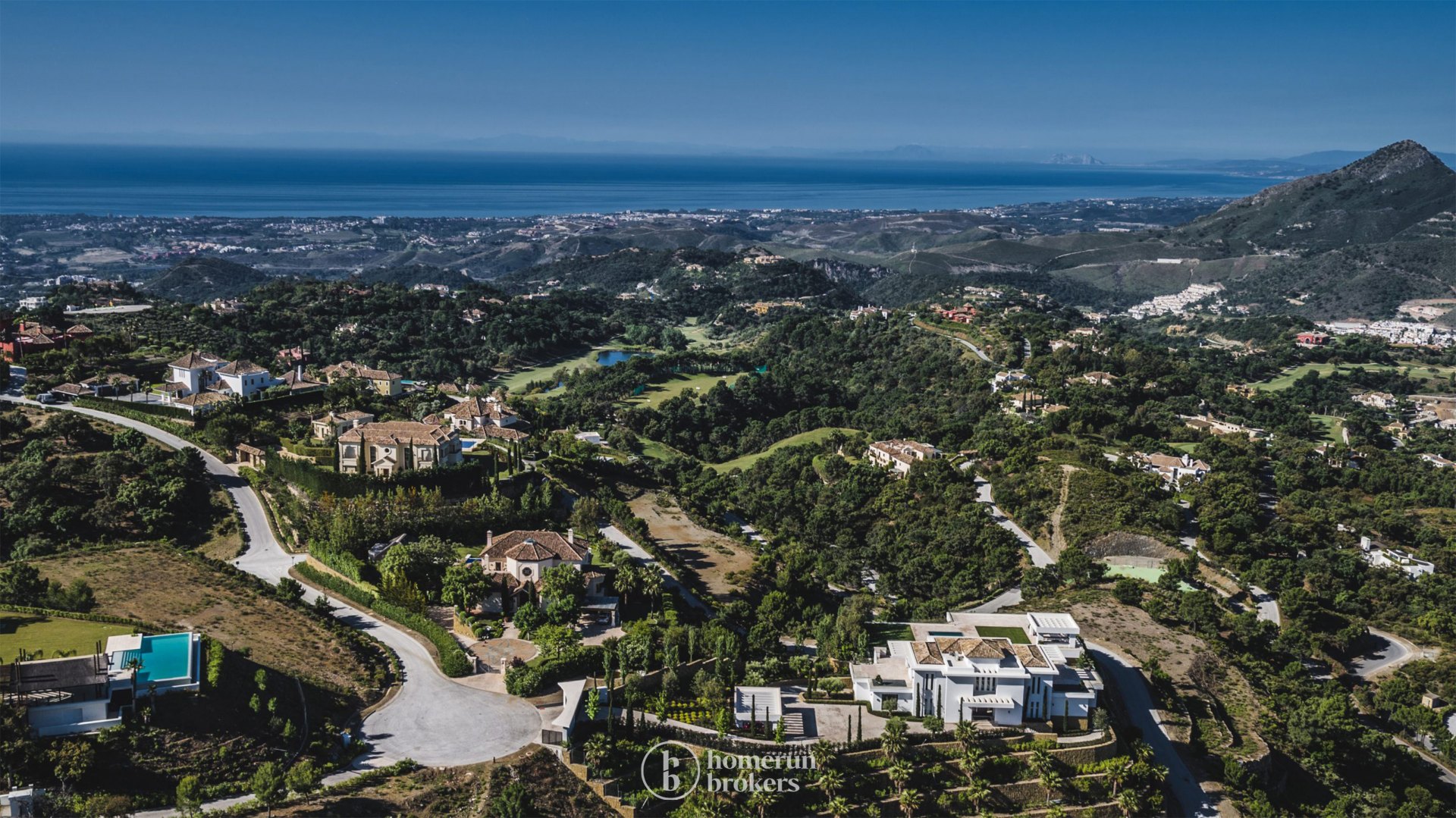 La Zagaleta: Europe's most exclusive gated community
Let us take you on a captivating journey through La Zagaleta, Europe's pinnacle of exclusive living. To begin, we'll delve into its location, history, and what sectors the area is comprised of. Subsequently, we will detail property expenses for acquisition and upkeep. Further, we'll shed light on the proximity to five esteemed schools. Finally, we'll unveil the essence of La Zagaleta's uniqueness, along with an array of exceptional services and amenities that the residents can enjoy.
What is La Zagaleta?
La Zagaleta is an exquisite and secluded urbanisation that stands as a testament to elegance and exclusivity. This gated community, nestled in the hills of Benahavís, has emerged as one of Europe's most prestigious and sought-after neighbourhoods.
Founded in 1991 on a former private hunting estate, La Zagaleta spans over 900 hectares of pristine woodlands and green valleys. The community boasts 230 elite residences, each reflecting the area's rich heritage and sophistication. Its proximity to Marbella, combined with its natural setting and outstanding amenities, makes La Zagaleta a top destination for those seeking luxury living.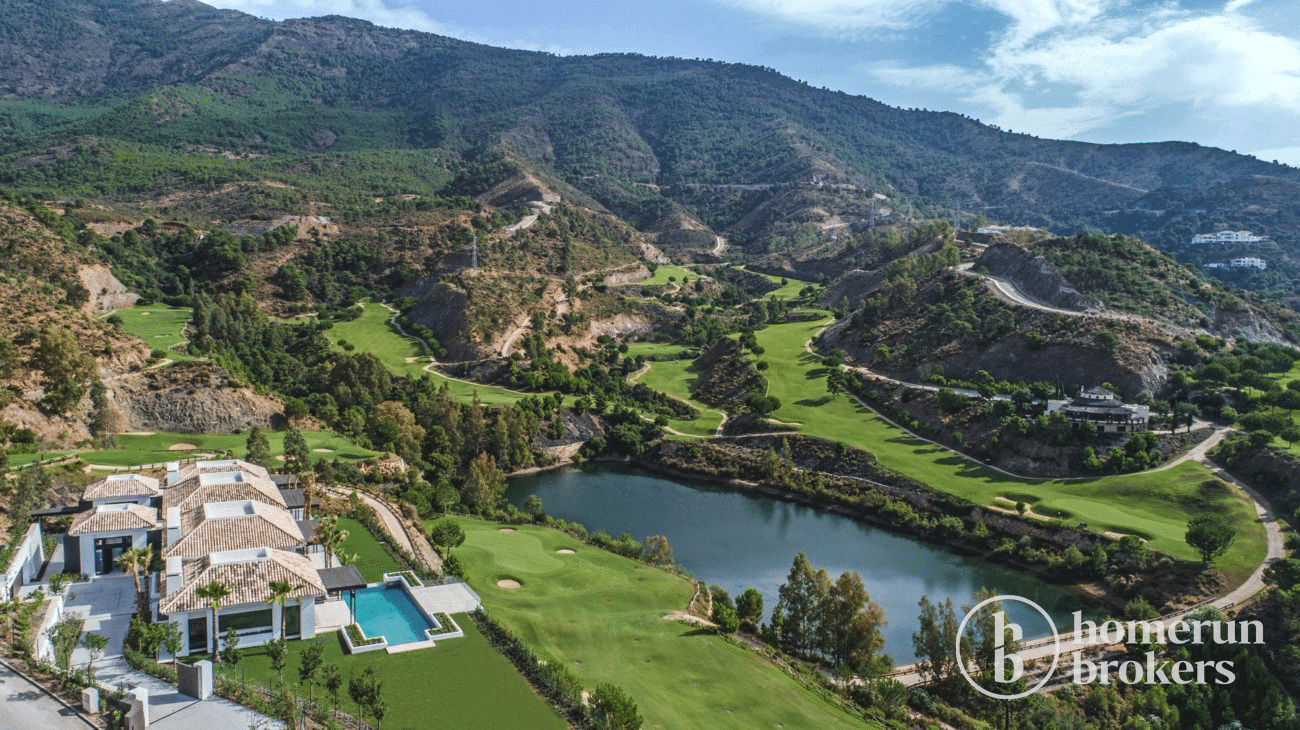 Where is La Zagaleta located?
La Zagaleta belongs to the municipality Benahavís and is situated in the Ronda mountains, but is a mere 10 minute drive away from the city of San Pedro de Alcántara. Marbella city center is is around 25 minutes away by car, and it is the close proximity to the near by cities that gives the secluded area of La Zagaleta the best of both worlds.
The AP-7 freeway is within close reach and can take the residents in La Zagaleta to Malaga Airport and to Gibraltar Airport in approximately one hour. La Zagaleta is positioned right in the middle of these two airports, so the residents can do the 71 kilometer drive in each direction along the coast to reach their preferred airport.
See where La Zagaleta is located on the map here.
10 minute drive to San Pedro
25 minute drive to Marbella
71 kilometer drive to Malaga Airport
71 kilometer drive to Gibraltar Airport
What is the history of La Zagaleta?
La Zagaleta was founded in 1991 as an exclusive residential project in the municipality of Benahavis, Spain. It was developed by Enrique Pérez Flores on a large private hunting ground formerly owned by affluent businessman Adnan Khashoggi. The vision was to create a prestigious community that combined luxury living with privacy, security, and natural beauty. Over the years, La Zagaleta has gained a reputation as one of the most elite and sought-after addresses in Europe.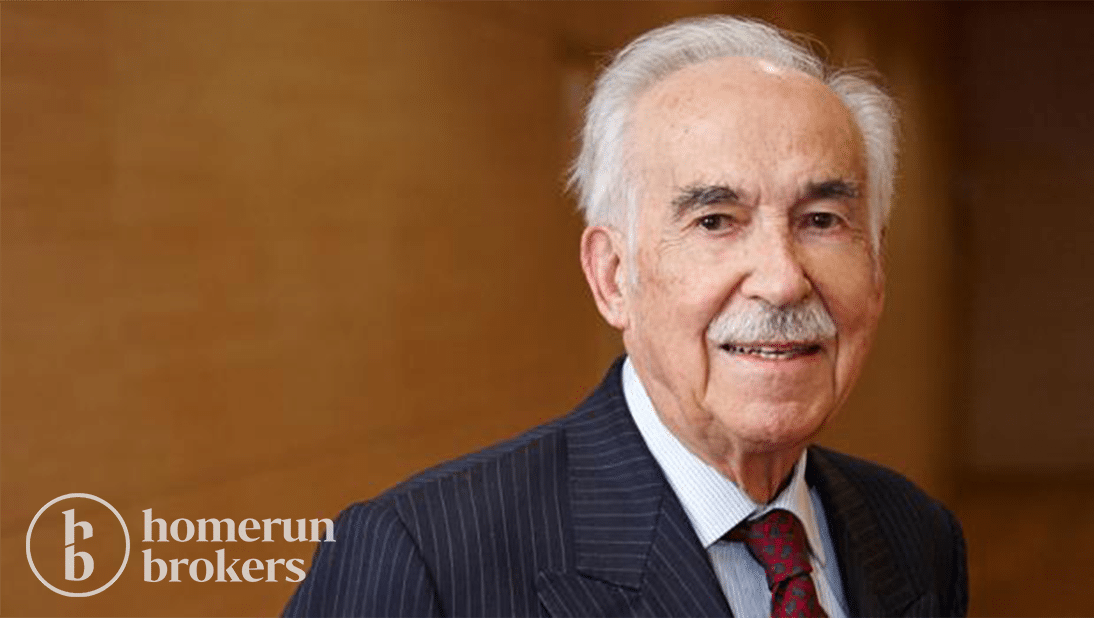 Enrique Pérez Flores
How large is La Zagaleta?
Approximately 230 homes currently
Properties between 3,000 square meters to 10,000 square meters
Capacity of 420 homes in total
Zagaleta is divided into 10 sectors, ranging from A to J
The most exclusive sector is H
La Zagaleta is currently comprised of approximately 230 opulent homes. These luxurious residences range in size from 3,000 square meters to 10,000 square meters, with prices ranging from 2 to 34 million euros. While the community currently accommodates 230 homes, there are still abundant plots available for the development of new properties. It is projected that once all the plots are utilized, La Zagaleta will host an impressive total of 420 extravagant properties, accompanied by a forthcoming six-star luxury hotel featuring its own dedicated entrance.
These exceptional homes are distributed across multiple sectors within La Zagaleta, each exuding its own unique allure and character. The estate is divided into various sectors denoted by the letters A, B, and C, extending all the way to J. Among these sectors, sector H stands out as the premier choice, offering unparalleled views and commanding the highest price levels. Situated at the pinnacle of La Zagaleta and in close proximity to the North entrance security, sector H encompasses predominantly southwest-oriented properties that afford breathtaking vistas of Africa and Gibraltar.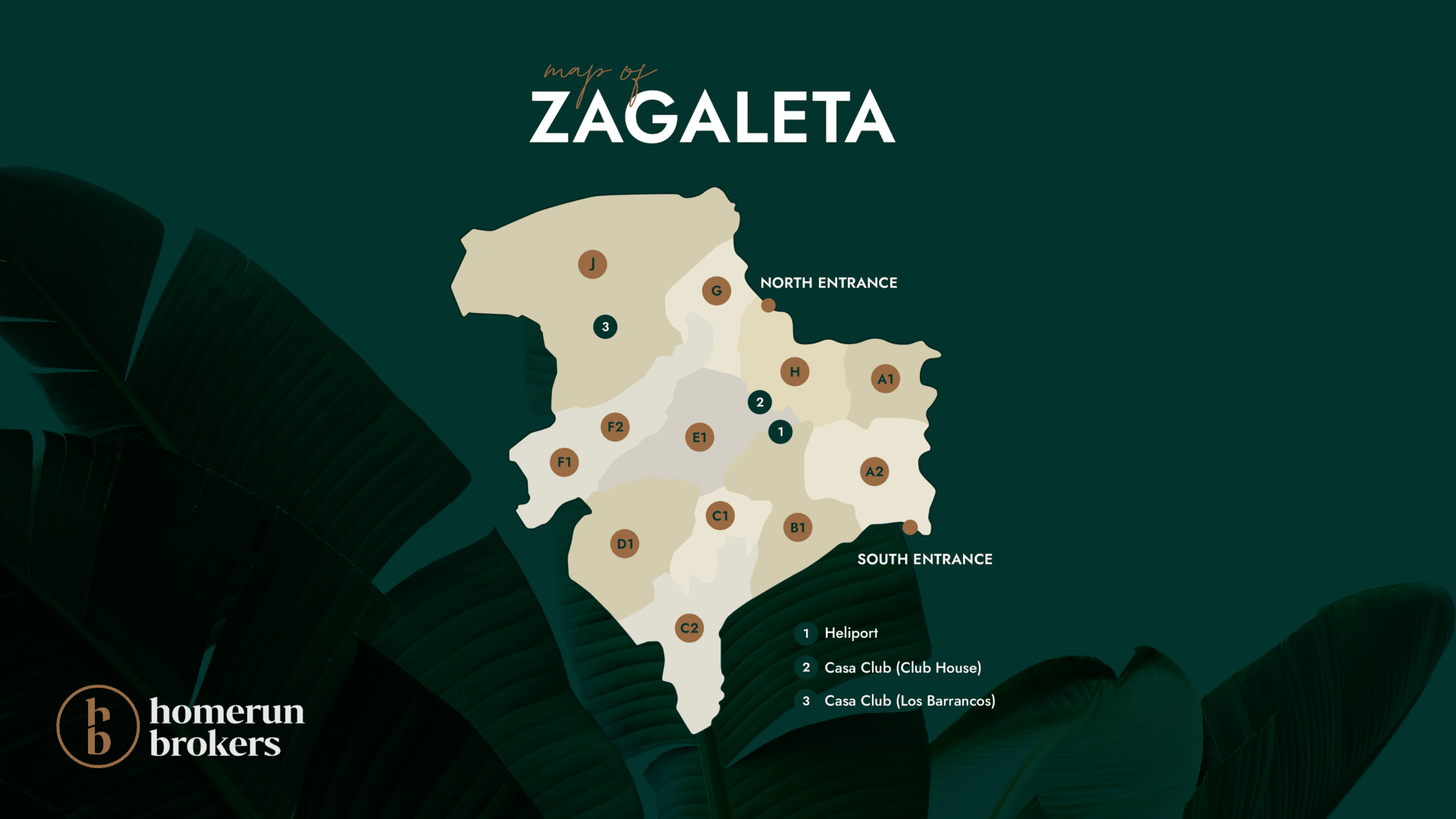 What is the cost of buying a house in La Zagaleta?
The least expensive villas available for purchase are priced around €2,000,000, while the most expensive villa is valued at over €30,000,000. On average, properties in Zagaleta are valued at around €9,750,000. There are a few properties priced between €10,000,000 and €15,000,000, but they are currently not widely available for sale. The price range for properties in Zagaleta currently spans from €2,000,000 to €34,000,000. Occasionally, there are rare instances where properties can be found below €2,000,000.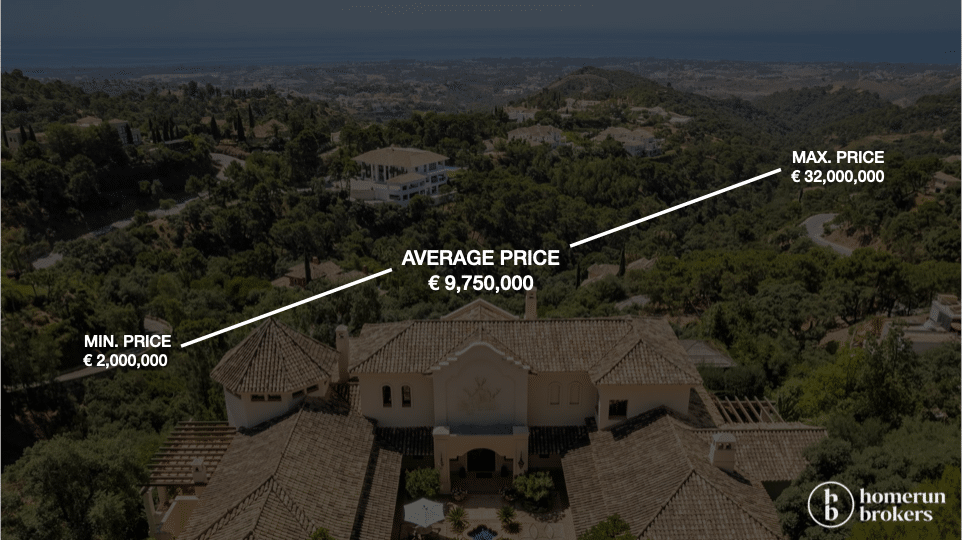 What is the cost of maintaining a house in La Zagaleta?
The annual maintenance cost for a Zagaleta property is typically around €70,000, with a community fee of approximately €5,000. This exclusivity makes living in La Zagaleta a significant investment, but ensures a lavish and private lifestyle in the hills of Costa Del Sol.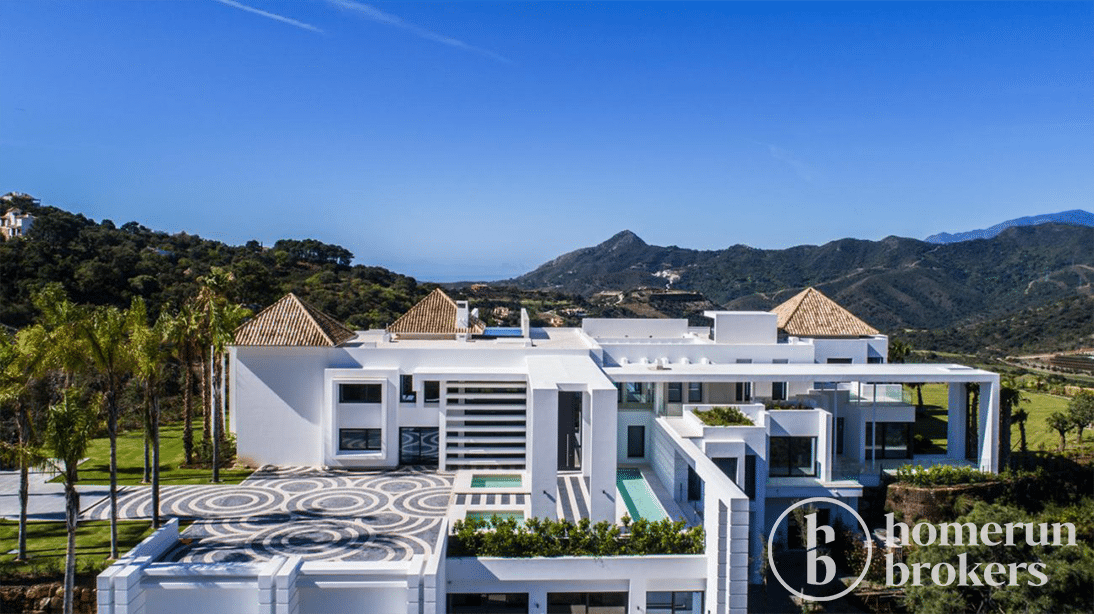 What type of architecture can you find in La Zagaleta?
Architecture is a significant factor in determining the character and function of a home. In Zagaleta, homes are designed to reflect various elements, from their overall structure and amenities to their layout and landscaping. The architectural approach suggests that a home's design can be a representation of its owner's preferences and lifestyle.
The villas at Zagaleta are described as unique and non-standardized. While there are set guidelines to ensure consistency in aesthetic, technical, and environmental aspects, there is room for customization. This has led to collaborations with a range of architects, both from the local region and internationally. The goal is to ensure that the homes align with certain standards of quality and design.
At Zagaleta, the surroundings of a property play a crucial role in complementing the structure. The environment, which includes valleys, lakes, and wooded areas, is integrated with the home's design through landscaping. Expert teams work to merge the home's architecture with both natural and designed gardens. This integration is visible in outdoor features such as terraces, pool areas, and green spaces.
What type of properties are available in La Zagaleta?
Homerun Brokers currently have this stunning south-facing villa on the market. Just a minute's drive from La Zagaleta's north gate, it offers panoramic Mediterranean sea, golf, and mountain views. Accessible via a bridge over water, the entrance cascades to a lower level. Inside, a double-height hall leads to a lounge, spacious kitchen/dining, and main dining. Ground floor has 2 bedrooms. Upstairs is a sea-view master suite with custom walk-in closet, plus 2 more bedrooms. Basement includes indoor pool, spa, gym, 2-bed apartment, game room, bar, cinema, and 6-car garage. The completion of the project is expected in spring 2024.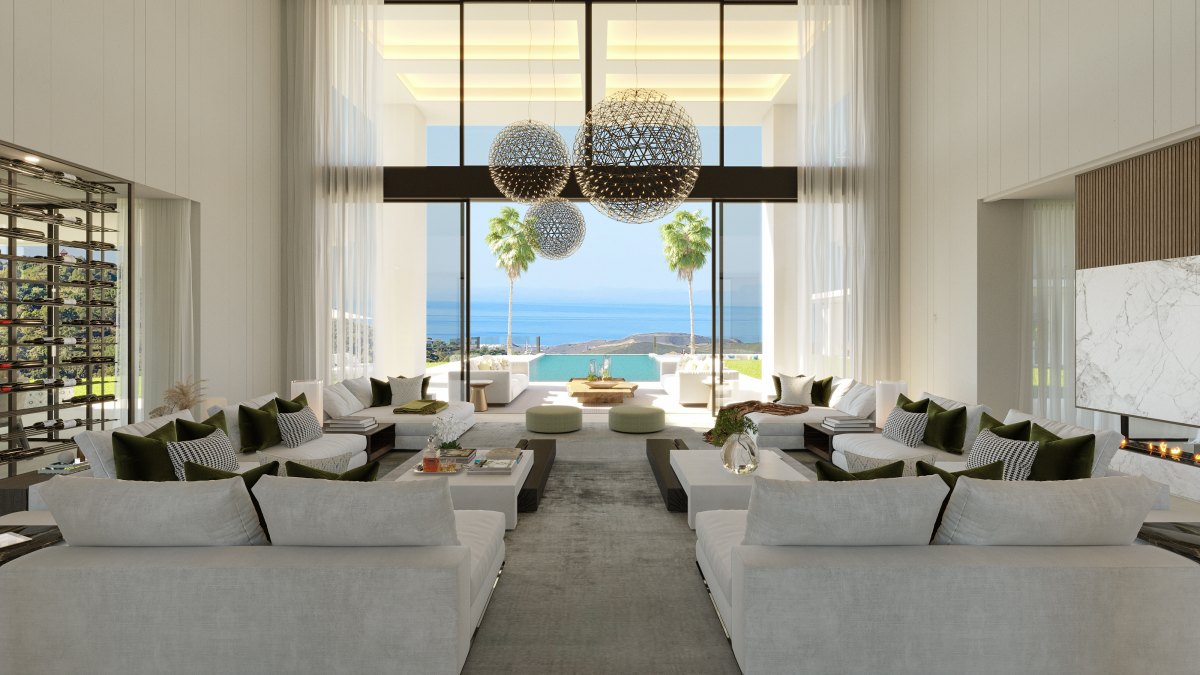 Is La Zagaleta a safe place to live?
Yes, La Zagaleta is a very private and safe place to live.
Privacy in La Zagaleta
La Zagaleta epitomizes privacy, ensuring an exclusive retreat for residents. Positioned within a vast 900-hectare expanse of woodlands and valleys, properties are strategically shielded by natural features. With a limited number of properties, La Zagaleta fosters a community of like-minded individuals who value and uphold this cherished seclusion. The houses in La Zagaleta are strategically separated by a protected green zone that prohibits any construction, safeguarding the residents' privacy and creating ample space for local wildlife to roam freely.
Security in La Zagaleta
La Zagaleta meets the stringent security requirements set by its residents, offering unparalleled safety across its premises. The entire perimeter of the residential area is equipped with advanced security systems and surveillance, preventing unauthorized access by non-residents. Those without prior authorization or residency must provide identification upon arrival. The dedicated armed security personnel, stationed at the South Gate and the North Gate, ensure round-the-clock vigilance while patrolling the internal roads using mobile security patrol vehicles. To enhance security further, an Israeli company was engaged to construct a state-of-the-art electric fence.
It is no surprise that this combination of a luxurious lifestyle in a stunning natural environment, coupled with top-notch security and privacy, appeals to affluent individuals from around the globe.
Are there any schools in La Zagaleta?
Laude San Pedro International School - 15 minutes via A-397 (approximately 11 kilometers away)
Atalaya Colegio Internacional - 16 minutes via A-397 (approximately 12 kilometers away)
Aloha College - 21 minutes via A-397 (approximately 15 kilometers away)
Swans International School - 25 minutes via AP-7 (approximately 20 kilometers away)
Sotogrande International school - 40 minutes via AP-7 (54 kilometres away)
While there isn't a school located within the confines of the gated community, La Zagaleta is conveniently situated within reasonable driving distance from several prestigious educational institutions along the coastline. Notably, Atalaya Colegio Internacional in Estepona presents a comprehensive bilingual curriculum in both English and Spanish tailored for various age groups. This school also offers the esteemed International and Spanish Baccalaureate certificates for pre-university students and is conveniently accessible with just a short 12.3 kilometer drive.
Situated at a distance of 11 kilometers, you will find the highly regarded Laude San Pedro International School, followed by Aloha College at a distance of 15 kilometers. Both of these institutions are renowned for providing exceptional international education across all age levels.
Another noteworthy establishment is Swans International School located in Sierra Blanca, approximately 20 kilometers away, accessible by car. Additionally, Sotogrande International School stands out as one of the few boarding schools in Andalucia, requiring a 54-kilometer drive from the La Zagaleta community.
Read our article about the 7 best schools in Marbella here.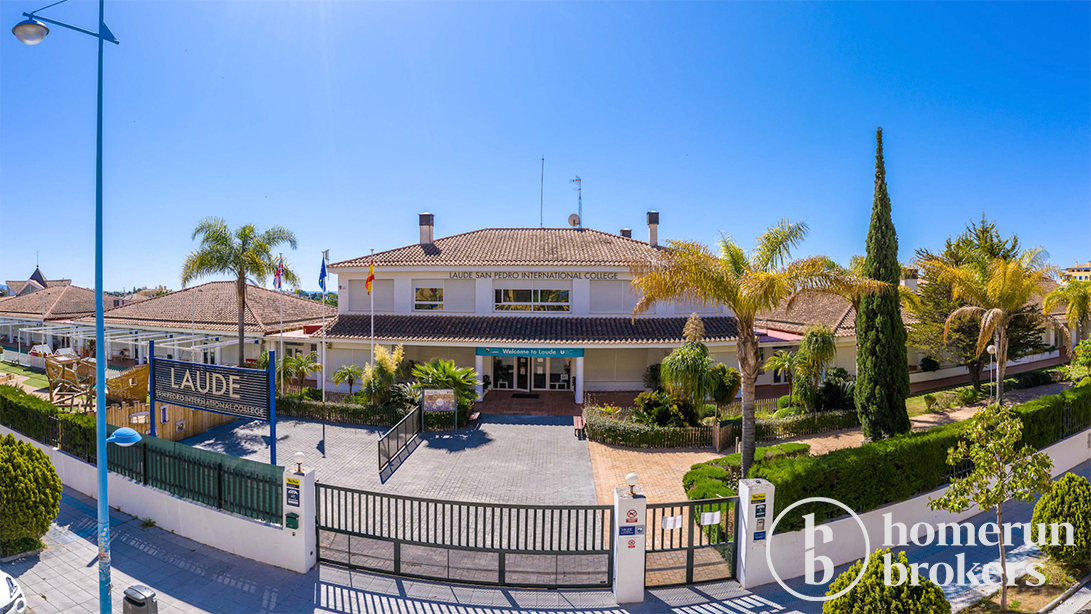 What services are available for residents?
Exclusive and well equipped Clubhouse
Conveniently located Helipad
Extensive concierge service
Private community events
La Zagaleta boasts an exclusive Clubhouse that offers residents a multitude of amenities and access to a dedicated concierge service. Moreover, the inclusion of a private helipad adds to its allure, facilitating convenient air arrivals for those seeking a higher level of sophistication.
The Old Course Clubhouse is both elegant and functional with 5,000 m² of indoor space. It's a lively social spot with activities for all, including special pool areas for children. For those who enjoy fine food, there's a gourmet organic shop on-site. The clubhouse also hosts several high-end events throughout the year.
Golf lovers will appreciate the attached Pro Shop, which offers top golf brands and has a comfortable sitting area and fitting rooms. While the clubhouse is primarily for Zagaleta residents and their guests, it's also available for private events.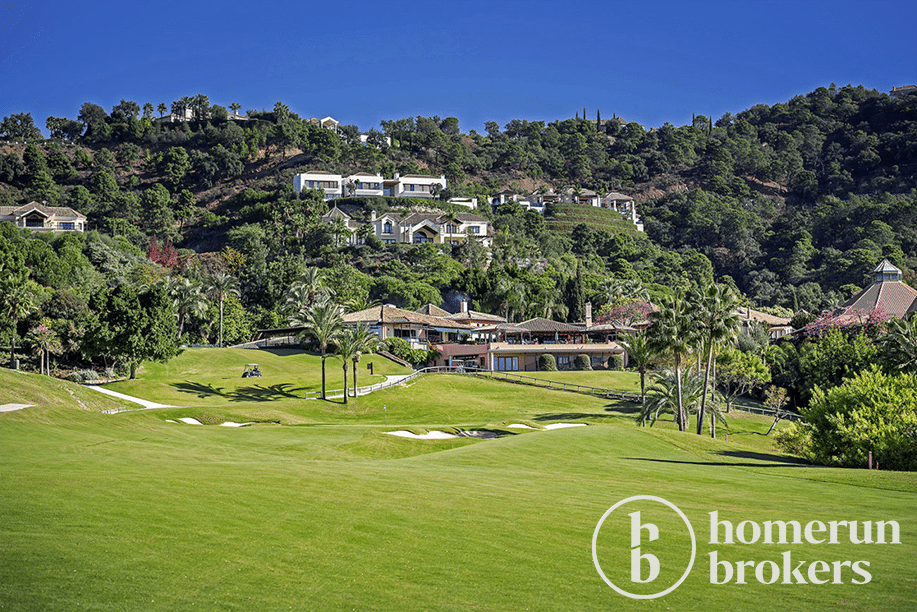 Zagaleta's New Course Clubhouse is a cozy and elegant spot with a beautiful lake view. Though it's smaller than some other clubhouses, it has a special design that people love. From its open terrace, you can see green golf courses, lakes, and even the sea. It's also a place where you can watch birds and enjoy nature.
Inside, there's a combined restaurant, bar, and lounge that's perfect for relaxing evenings. For golfers, there's a shop and services like buggies and caddies. Plus, it's a great place for private events like weddings or parties.
Private helipad in La Zagaleta
Indulge in the privilege of having your very own private helipad within the esteemed confines of La Zagaleta. This exclusive residence offers residents the luxury of swift and convenient travel, with a helipad ready to welcome private arrivals from the nearby Malaga airport, a mere 71 kilometers away.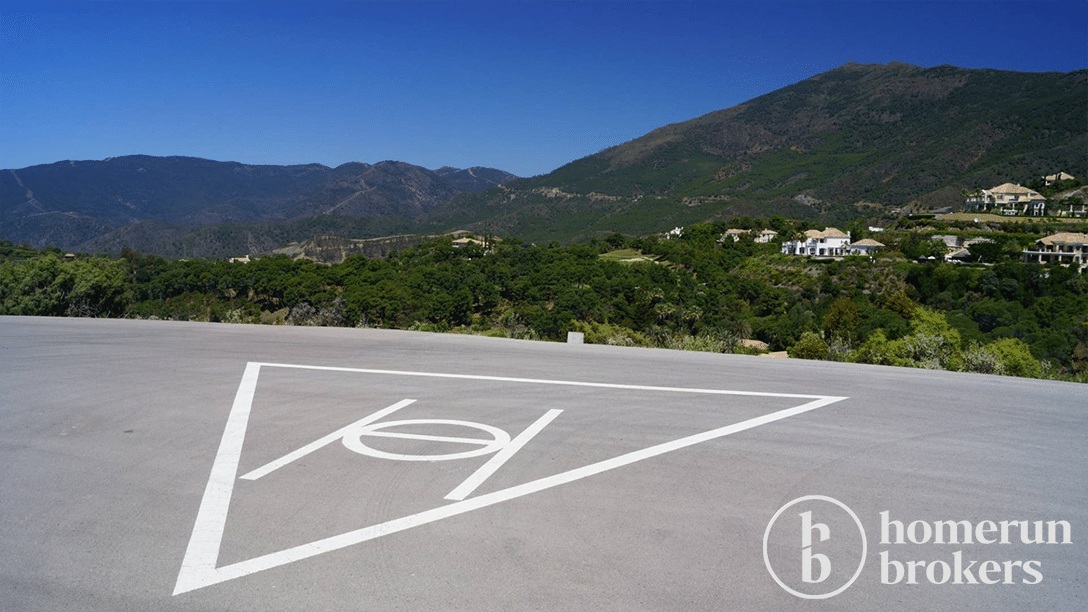 Concierges services in la Zagaleta
Zagaleta offers a range of premium personal services tailored to the needs and desires of its residents:
Gourmet Chef, Events, and Catering: At Zagaleta, the success of private functions and events is a priority. By providing top-tier chefs, state-of-the-art catering facilities, attentive waiting staff, and professional barmen, they ensure every event is memorable. Additionally, they offer a diverse array of live entertainers. So, whether you're celebrating a birthday, hosting a wedding, throwing a party, or organizing a corporate event, Zagaleta's dedicated team plans and oversees every detail, allowing residents to enjoy the moment stress-free.
Private Transport: Transportation is made easy with Zagaleta. They offer many secure and private transportation options - be it by car, yacht, private plane, or helicopter. Furthermore, they manage travel bookings and, for those who prefer a touch of luxury, provide chauffeur-driven transport on demand.
Personal Shopper: Zagaleta has its own personal shoppers. They facilitate exclusive shopping experiences at high-end boutiques, provide fashion or décor recommendations, and are adept at sourcing exquisite artwork or the latest tech gadgets.
Personal Travel Arrangement: Zagaleta goes beyond just transport and booking. They specialize in crafting bespoke travel itineraries for residents. Whether the mode of travel is by train, car, ship, or plane, they curate travel experiences that seamlessly integrate culture, cuisine, exploration, and adventure, promising unforgettable journeys both within the country and abroad.
Read more about Zagaleta's services here.
Engaging community events and planning
La Zagaleta hosts a variety of community events throughout the year, fostering a strong sense of community spirit. Residents can participate in social gatherings, charity fundraisers, and sports tournaments, creating lasting memories and cherished connections.
With its vast array of indoor and outdoor venues, the resort is perfectly equipped to host a myriad of events, be it gala dinners, thematic parties, art exhibitions, team-building sessions, weddings, barbecues, or even concerts.
One of the standout features of Zagaleta is its adaptability. Whether you have a clear vision for your event or just a budding idea, the dedicated team at Zagaleta is on hand to guide, support, and ensure that the final outcome not only meets but exceeds your initial expectations.
The favorable climate of the South of Spain further elevates the Zagaleta experience. The region's consistent pleasant weather makes it an ideal choice for open-air events all year round, allowing guests to immerse themselves in the beauty of nature while enjoying world-class amenities.
What activities are available for residents?
Two golf courses
Tennis and paddle courts
Equestrian center
Internal roads and trails
Inhabitants enjoy exclusive access to an extensive network of 50 kilometers of internal roads that wind through the valleys, as well as an array of recreational and sports facilities, including two golf courses, a tennis club and an equestrian center.
Golf courses in La Zagaleta
The unique Clubhouse features two golf courses with 36 Parkland holes that seamlessly blend with the eco-friendly environment. Exclusively available to members and their guests, the "old course" is an 18-hole championship course designed by Brad Benz in 1991 and redesigned by Marc Westenborg in 2016. Spanning 6,000 yards, it has a par of 72 and an average playing time of 4h 10mins. The "new course," inaugurated in 2005, is a par-70 18-hole course known for its integration with nature. With a total distance of 4,300-5,300 yards, it offers an average playing time of 4h 30mins. Construction took five years and cost over €21,000,000.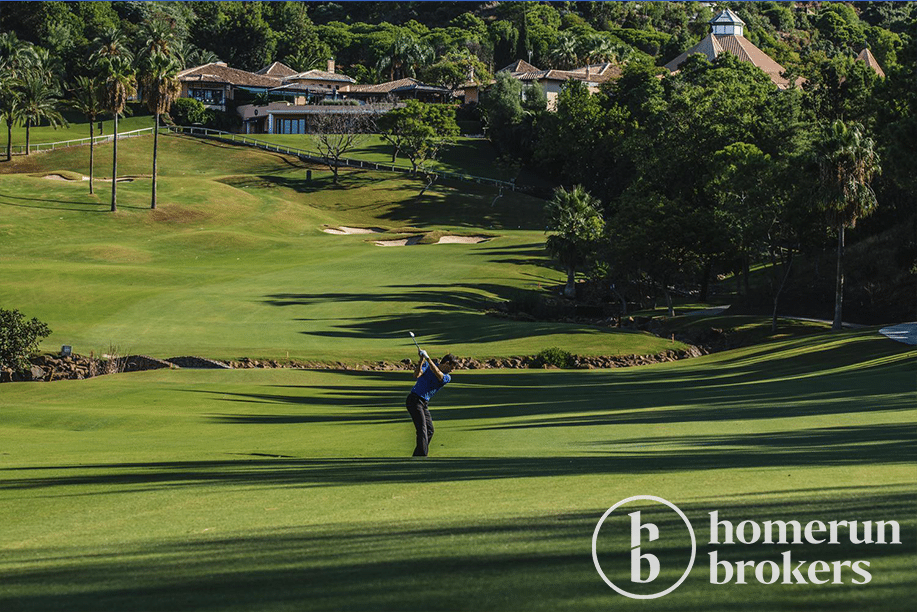 Tennis Club in La Zagaleta
The Tennis Club features two courts, one clay and one hard, and a dedicated padel court, reflecting Marbella's love for the sport. Beyond facilities, Zagaleta ensures professional coaching for all skill levels. Exclusivity is paramount, with the club reserved for residents, their families, and friends. This commitment to privacy, combined with top-tier amenities and a serene setting next to the Old Course Clubhouse, encapsulates the unique lifestyle Zagaleta promises.
La Zagaleta Equestrian Centre
Located within the Zagaleta estate, the Riding Club stands as a premier equestrian center. It exudes the charm of an elegant country home in a tranquil and green setting. The club has top-tier facilities, including twenty stables, six paddocks, and a covered area dedicated to training, dressage, and show jumping.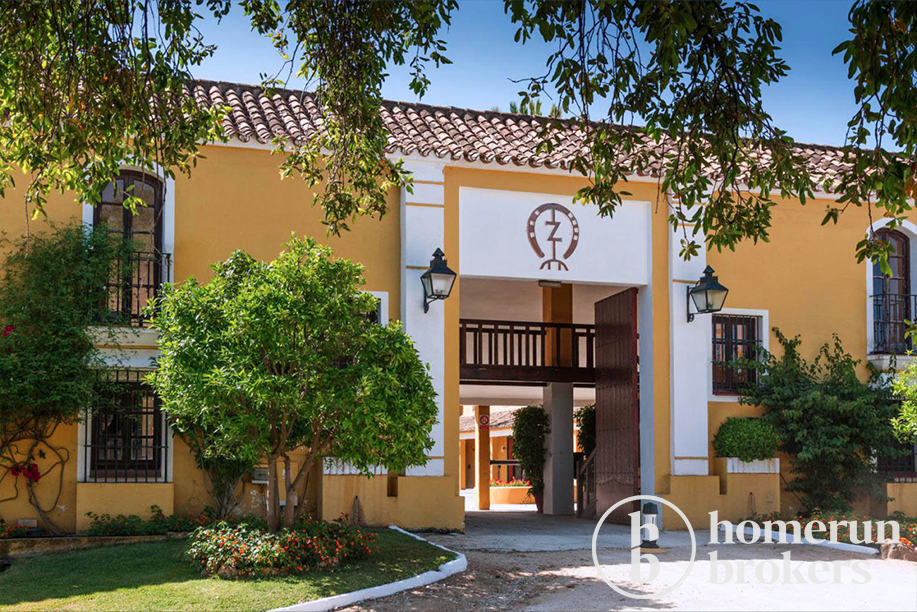 The ambiance of the Riding Club transports visitors away from the typical Costa del Sol vibe, offering an experience reminiscent of a serene country estate near Seville. The club provides expert coaching tailored to various skill levels, catering to children, adults, beginners, and advanced riders aiming for competition. Under the guidance of Mr. Jaime Serrano, the dedicated staff ensures that horse riding at Zagaleta remains a delightful activity, positioning it as one of La Zagaleta's premier lifestyle offerings.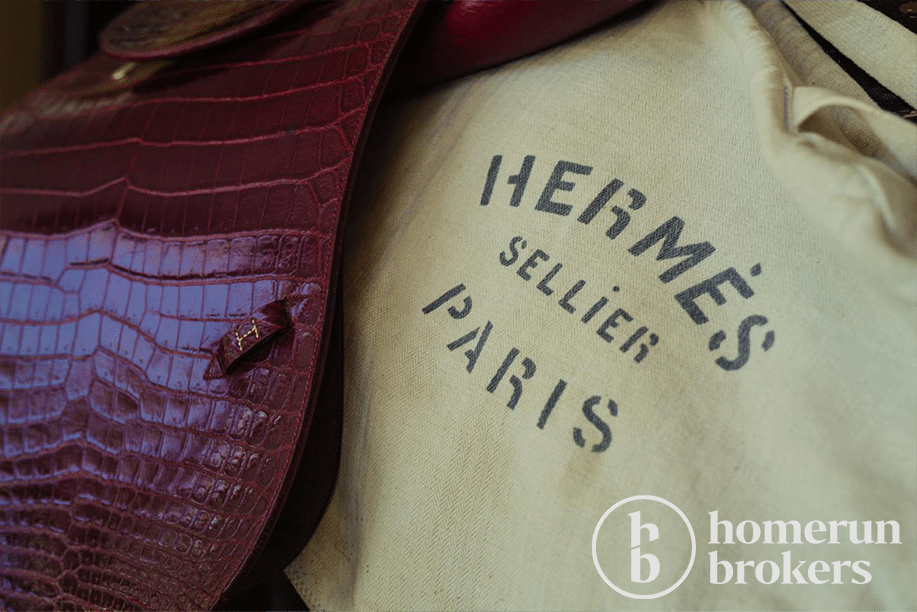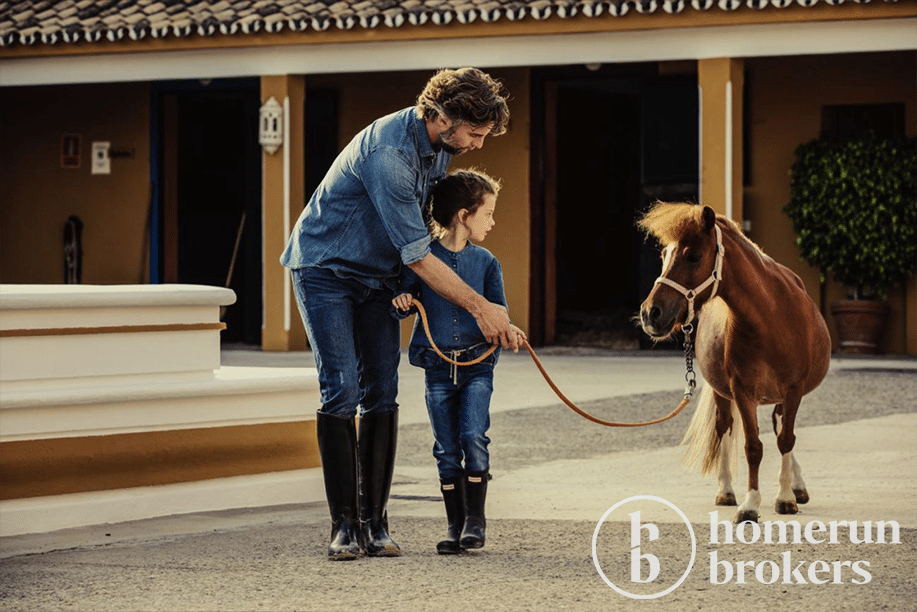 Life in La Zagaleta is synonymous with luxury, exclusivity, and a strong sense of community. Families, kids, and residents are embraced by a lifestyle that combines privacy, security, and an abundance of recreational opportunities. From educational excellence to the wonders of nature, La Zagaleta offers an extraordinary environment where families can thrive and create lifelong memories.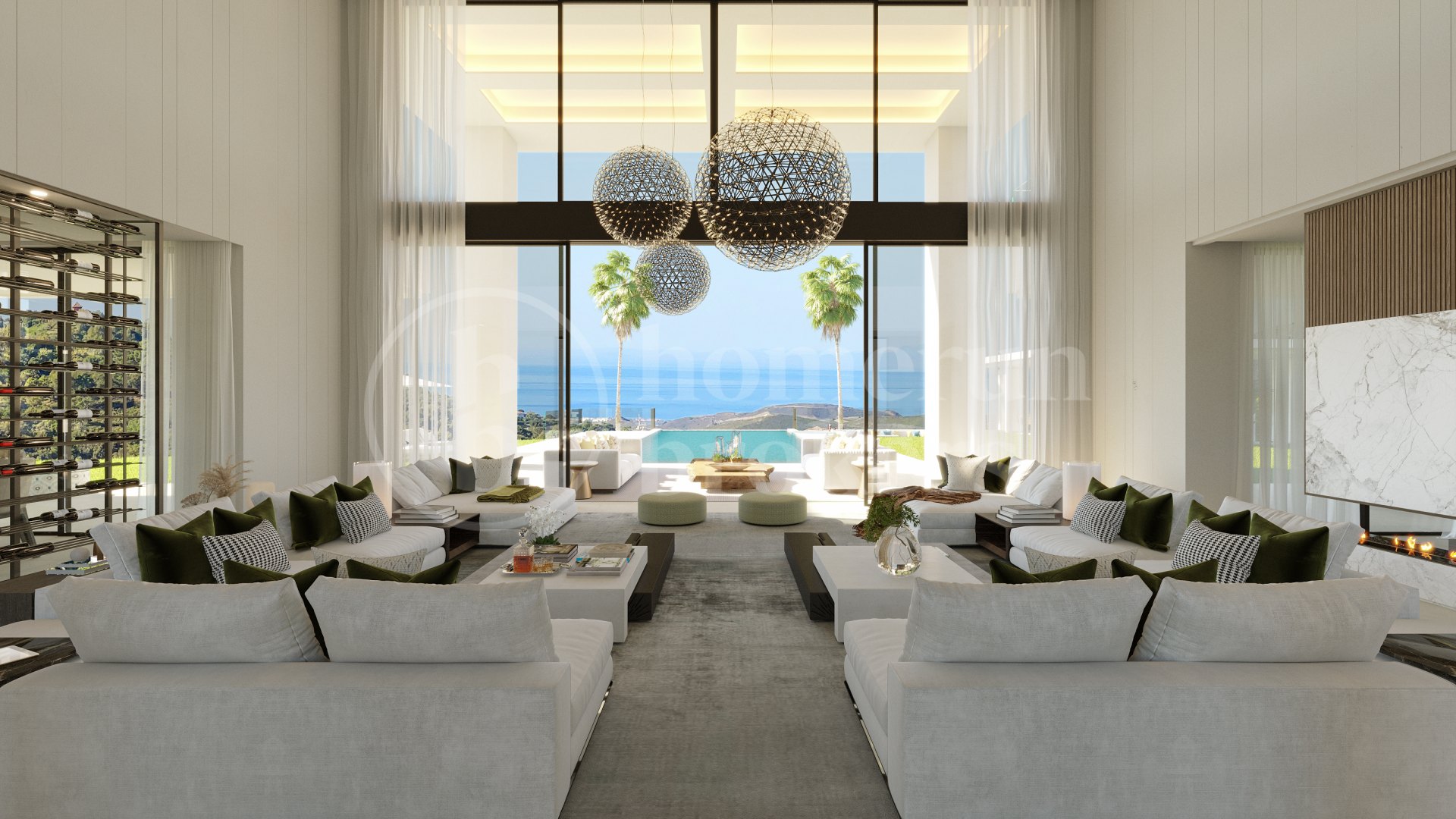 La Zagaleta, Benahavis
New BuiltGated Community
More Details