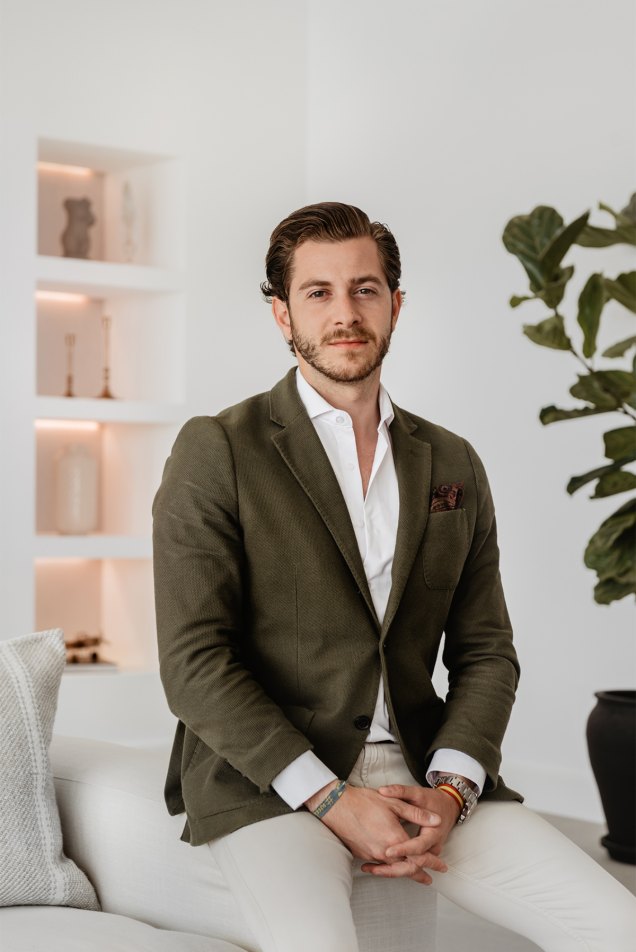 Project Manager
Samuel Sanz
Ever since he was a child, Samuel has had a passion for architecture and the luxury real estate market. He pursued his interest by studying architecture at the University of Valladolid and subsequently working in various companies in Valladolid, Madrid, and Marbella.
Samuel has extensive knowledge of international clients and luxury architectural projects. He has worked as a Project Manager, Designer, and Advisor to foreign investors. Samuel's ability to understand people's needs and offer them exactly what they want stems from years of working at night.
Samuel is a young but but an accomplished architect and ambitious individual who always achieves his goals. He is thorough and demanding and can be relied upon to get things done. Samuel's drive is such that if something can be driven, he will be on it. If something can be built or refurbished, he will be there too.
A valuable asset to the team, and his attention to detail ensures that his work is of the highest quality.