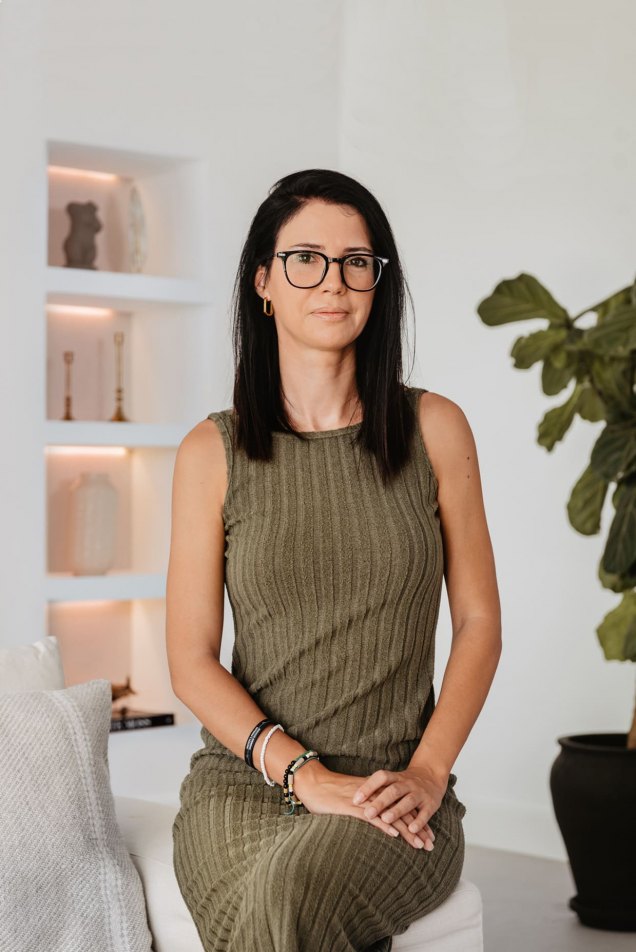 Head of Project Management
Zaida Gomez
Born in Elche, Alicante, Zaida's architectural path began with her builder grandfather. She pursued Technical Architecture at the University of Alicante and spent her final year in Copenhagen. Post-graduation, she embraced Madrid for a master's in Interior Design, though she took a distinct professional direction. Juggling work with studies, Madrid offered her a technical architect role in Peru, a six-month endeavour. On returning, Zaida served an Elche architectural studio.
Within a year, Marbella beckoned, beginning her decade-long journey here. Working for both local and multinational firms, she's overseen developments of up to 187 homes, as a technical architect and project manager.
In 2019, Zaida journeyed across Asia and Australia, only to be returned by the pandemic. Back in Marbella, her extensive network found her work swiftly. By 2021, she focused on project management in Marbella and Sotogrande. Starting from scratch in Marbella with a small firm, Zaida ascended through the ranks, progressing to larger companies and eventually multinational corporations. She resonates deeply with Homerun's ethos of striving for excellence and continually aiming higher.
A solution-oriented and resilient professional, Zaida's journey is marked by passion and drive.