Bellevue 3 - Exquisite villa in the heart of the Golf Valley - image 0
Bellevue 3 - Exquisite villa in the heart of the Golf Valley - image 1
Bellevue 3 - Exquisite villa in the heart of the Golf Valley - image 2
Bellevue 3 - Exquisite villa in the heart of the Golf Valley - image 3
Bellevue 3 - Exquisite villa in the heart of the Golf Valley - image 4
Bellevue 3 - Exquisite villa in the heart of the Golf Valley - image 5
Bellevue 3 - Exquisite villa in the heart of the Golf Valley - image 6
Bellevue 3 - Exquisite villa in the heart of the Golf Valley - image 7
Bellevue 3 - Exquisite villa in the heart of the Golf Valley - image 8
Bellevue 3 - Exquisite villa in the heart of the Golf Valley - image 9
Bellevue 3 - Exquisite villa in the heart of the Golf Valley - image 10
Bellevue 3 - Exquisite villa in the heart of the Golf Valley - image 11
Bellevue 3 - Exquisite villa in the heart of the Golf Valley - image 12
Bellevue 3 - Exquisite villa in the heart of the Golf Valley - image 13
Bellevue 3 - Exquisite villa in the heart of the Golf Valley - image 14
Bellevue 3 - Exquisite villa in the heart of the Golf Valley - image 15
Bellevue 3 - Exquisite villa in the heart of the Golf Valley - image 16
Bellevue 3 - Exquisite villa in the heart of the Golf Valley - image 17
Bellevue 3 - Exquisite villa in the heart of the Golf Valley - image 18
Bellevue 3 - Exquisite villa in the heart of the Golf Valley - image 19
Bellevue 3 - Exquisite villa in the heart of the Golf Valley - image 20
Bellevue 3 - Exquisite villa in the heart of the Golf Valley - image 21
Bellevue 3 - Exquisite villa in the heart of the Golf Valley - image 22
Bellevue 3 - Exquisite villa in the heart of the Golf Valley - image 23
Bellevue 3 - Exquisite villa in the heart of the Golf Valley - image 24
Bellevue 3 - Exquisite villa in the heart of the Golf Valley - image 25
Bellevue 3 - Exquisite villa in the heart of the Golf Valley - image 26
Bellevue 3 - Exquisite villa in the heart of the Golf Valley - image 27
Bellevue 3 - Exquisite villa in the heart of the Golf Valley - image 28
Bellevue 3 - Exquisite villa in the heart of the Golf Valley - image 29
Bellevue 3 - Exquisite villa in the heart of the Golf Valley - image 30
Bellevue 3 - Exquisite villa in the heart of the Golf Valley - image 31
Bellevue 3 - Exquisite villa in the heart of the Golf Valley - image 32
Bellevue 3 - Exquisite villa in the heart of the Golf Valley - image 33
Bellevue 3 - Exquisite villa in the heart of the Golf Valley - image 34
Bellevue 3 - Exquisite villa in the heart of the Golf Valley
A welcoming entry hall leads to the living room with a beautiful pitched roof and stunning fireplace in the center. The open-layout of the home becomes apparent with the merging kitchen & living room space opening up to an entertainers dream backyard with covered porch barbecue area and charming pool area. On this level there are two more bedrooms and the master suite with walk-in closet and views to the pool and La Concha mountain. Downstairs amenities include two convenient bedrooms, laundry room, garage, and a unique second living room / entertainment area styled with wooden floors.
€3,250,000
Ref HRB-00095P
Villa
Las Brisas, Nueva Andalucia
5 beds
3 baths
373 m2 build
56 m2 terraces
800 m2 plot
500 €/m Community
2086 €/y IBI
185 €/y Gargabe
Features
Private terrace
Covered terrace
Fully furnished
Mountain view
Excellent condition
Fireplace
Barbeque
Pool view
Close to golf
€

3250000

Price

373

m2 Sqm

800

m2 Plot

5

Beds

3

Baths

Las Brisas

Location

HRB-00095P

Ref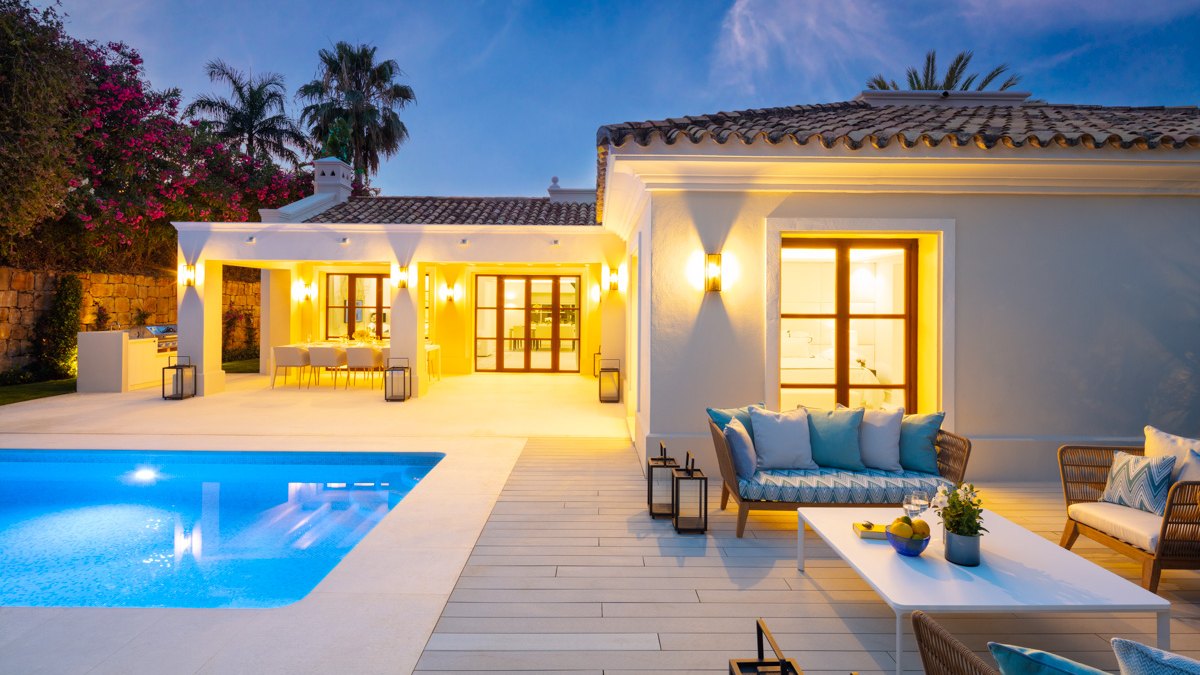 Related
properties
Similar Properties for sale in Las Brisas and Nueva Andalucia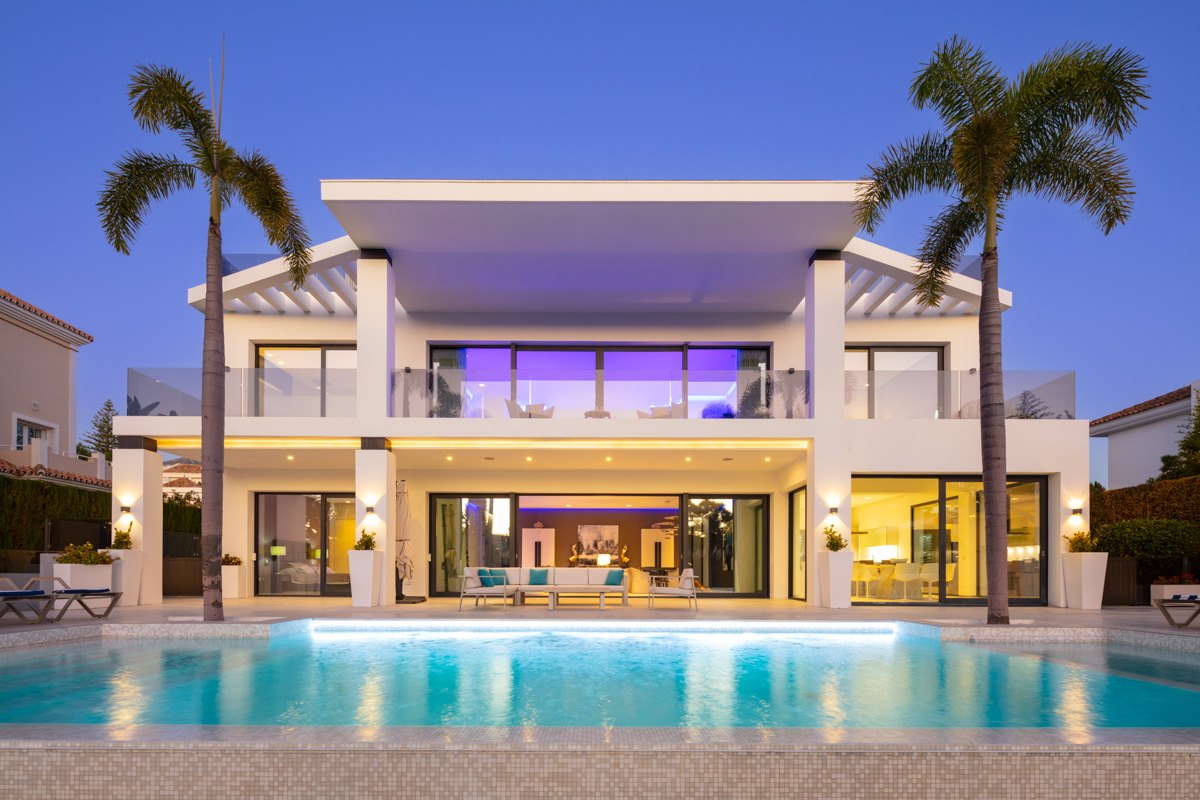 Beautifully renovated, this fantastic home comes complete with everything for the modern-day family, contemporary design and style, set in an enviable location. The area offers...
More Details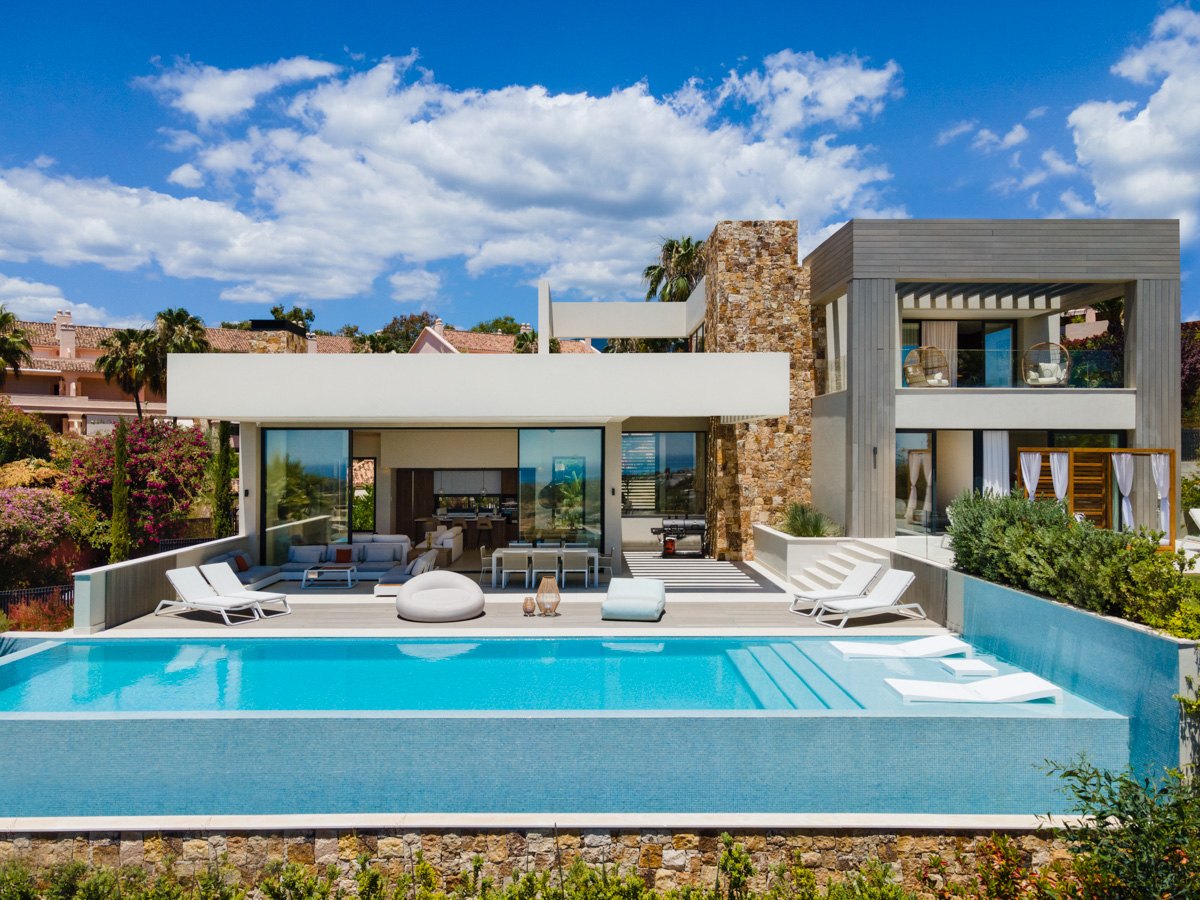 Set within a development of 5 brand new luxury villas, Anamaya 2 enjoys an elevated position within the prestigious Golf Valley of Nueva Andalucia, providing...
More Details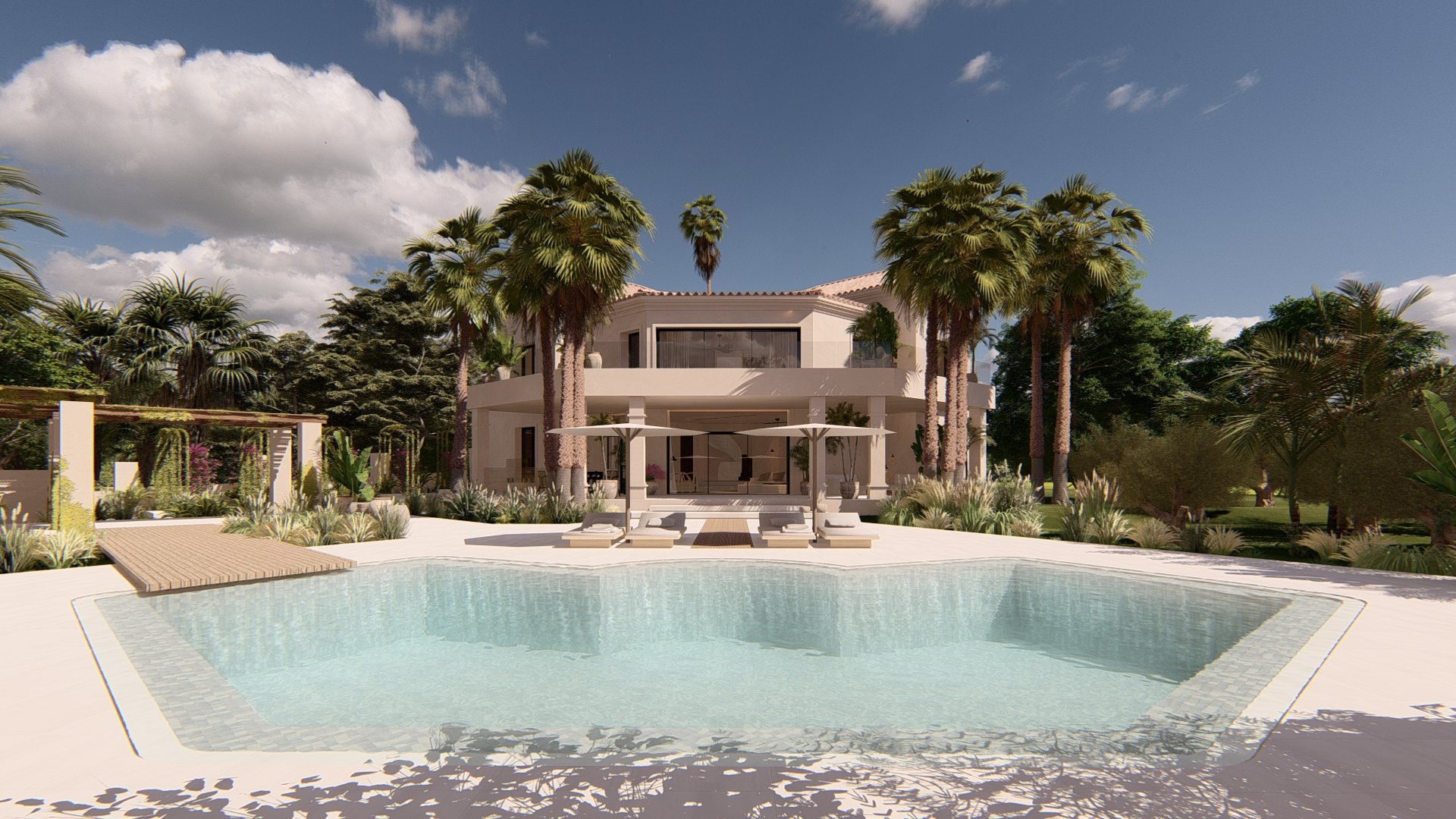 Villa Lausanne has been recently renovated and is located in the heart of Nueva Andalucia, in the prestigious soon-to-be gated residential community of La Cerquilla....
More Details
Blog Related
blogs
As you discover this stunning Villa in La Cerquilla, our target is to provide insights & tips that serve as your personal guide, ensuring well-informed decisions. At Homerun Brokers, we're not just selling homes, but embracing a lifestyle we love, helping you transform your dreams into reality.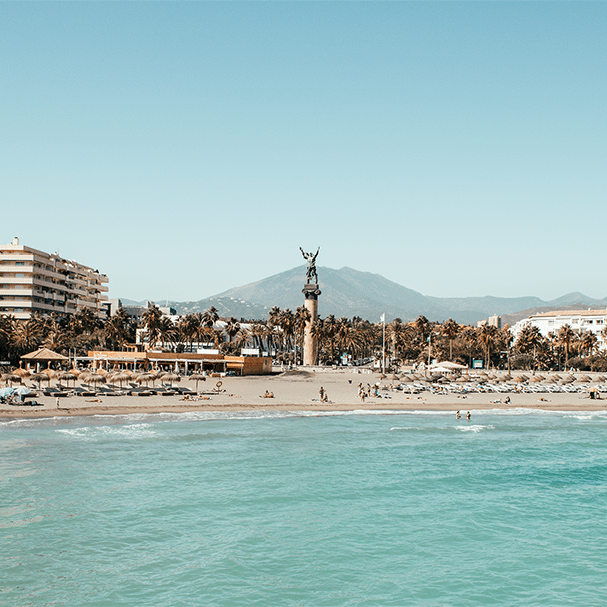 Changing to clean electricity in your Marbella property has never…
Read
Read our blog