Villa Aloha 104 - A striking modern masterpiece for sale in the heart of Nueva Andalucia - image 0
Villa Aloha 104 - A striking modern masterpiece for sale in the heart of Nueva Andalucia - image 1
Villa Aloha 104 - A striking modern masterpiece for sale in the heart of Nueva Andalucia - image 2
Villa Aloha 104 - A striking modern masterpiece for sale in the heart of Nueva Andalucia - image 3
Villa Aloha 104 - A striking modern masterpiece for sale in the heart of Nueva Andalucia - image 4
Villa Aloha 104 - A striking modern masterpiece for sale in the heart of Nueva Andalucia - image 5
Villa Aloha 104 - A striking modern masterpiece for sale in the heart of Nueva Andalucia - image 6
Villa Aloha 104 - A striking modern masterpiece for sale in the heart of Nueva Andalucia - image 7
Villa Aloha 104 - A striking modern masterpiece for sale in the heart of Nueva Andalucia - image 8
Villa Aloha 104 - A striking modern masterpiece for sale in the heart of Nueva Andalucia - image 9
Villa Aloha 104 - A striking modern masterpiece for sale in the heart of Nueva Andalucia - image 10
Villa Aloha 104 - A striking modern masterpiece for sale in the heart of Nueva Andalucia - image 11
Villa Aloha 104 - A striking modern masterpiece for sale in the heart of Nueva Andalucia - image 12
Villa Aloha 104 - A striking modern masterpiece for sale in the heart of Nueva Andalucia - image 13
Villa Aloha 104 - A striking modern masterpiece for sale in the heart of Nueva Andalucia - image 14
Villa Aloha 104 - A striking modern masterpiece for sale in the heart of Nueva Andalucia - image 15
Villa Aloha 104 - A striking modern masterpiece for sale in the heart of Nueva Andalucia - image 16
Villa Aloha 104 - A striking modern masterpiece for sale in the heart of Nueva Andalucia - image 17
Villa Aloha 104 - A striking modern masterpiece for sale in the heart of Nueva Andalucia - image 18
Villa Aloha 104 - A striking modern masterpiece for sale in the heart of Nueva Andalucia - image 19
Villa Aloha 104 - A striking modern masterpiece for sale in the heart of Nueva Andalucia - image 20
Villa Aloha 104 - A striking modern masterpiece for sale in the heart of Nueva Andalucia - image 21
Villa Aloha 104 - A striking modern masterpiece for sale in the heart of Nueva Andalucia - image 22
Villa Aloha 104 - A striking modern masterpiece for sale in the heart of Nueva Andalucia - image 23
Villa Aloha 104 - A striking modern masterpiece for sale in the heart of Nueva Andalucia - image 24
Villa Aloha 104 - A striking modern masterpiece for sale in the heart of Nueva Andalucia - image 25
Villa Aloha 104 - A striking modern masterpiece for sale in the heart of Nueva Andalucia - image 26
Villa Aloha 104 - A striking modern masterpiece for sale in the heart of Nueva Andalucia - image 27
Villa Aloha 104 - A striking modern masterpiece for sale in the heart of Nueva Andalucia - image 28
Villa Aloha 104 - A striking modern masterpiece for sale in the heart of Nueva Andalucia - image 29
Villa Aloha 104 - A striking modern masterpiece for sale in the heart of Nueva Andalucia - image 30
Villa Aloha 104 - A striking modern masterpiece for sale in the heart of Nueva Andalucia
Beautifully renovated, this fantastic home comes complete with everything for the modern-day family, contemporary design and style, set in an enviable location. The area offers a wealth of walking distance amenities, from restaurants and bars, to sports facilities, high-end health clinics, international schools and specialty shops. Distributed over 3 levels, this large villa boasts of an airy open plan living, plenty of natural light and a private backyard oasis complemented with a salt water pool. 5 sizeable bedrooms, each one complete with their own en suite bathrooms and fantastic views either towards the garden or the panoramic views. Other top class on-site facilities include a private indoor gym, a fully equipped entertainment space with bar, cinema and games area. To enjoy the fantastic climate and lifestyle of Marbella, Aloha 104 also has an ample solarium with jacuzzi and plenty of different outdoor lounge spaces. The property also includes generous parking for total of 5-6 cars.
€5,950,000
Ref HRB-00105P
Villa
Nueva Andalucia, Marbella
5 beds
5 baths
888 m2 build
252 m2 terraces
1483 m2 plot
Pool (Private)
Garden (Private)
Garage (Private)
Features
Private terrace
Living room
Cinema room
Amenities near
Jacuzzi
Heated pool
Uncovered terrace
Games Room
Glass Doors
Guest room
Gym
Internet - Wifi
Balcony
Solarium
Covered terrace
Internet - Fibre optic
Dining room
Recently Renovated / Refurbished
Guest toilet
Panoramic view
€

5950000

Price

888

m2 Sqm

1483

m2 Plot

5

Beds

5

Baths

Nueva Andalucia

Location

HRB-00105P

Ref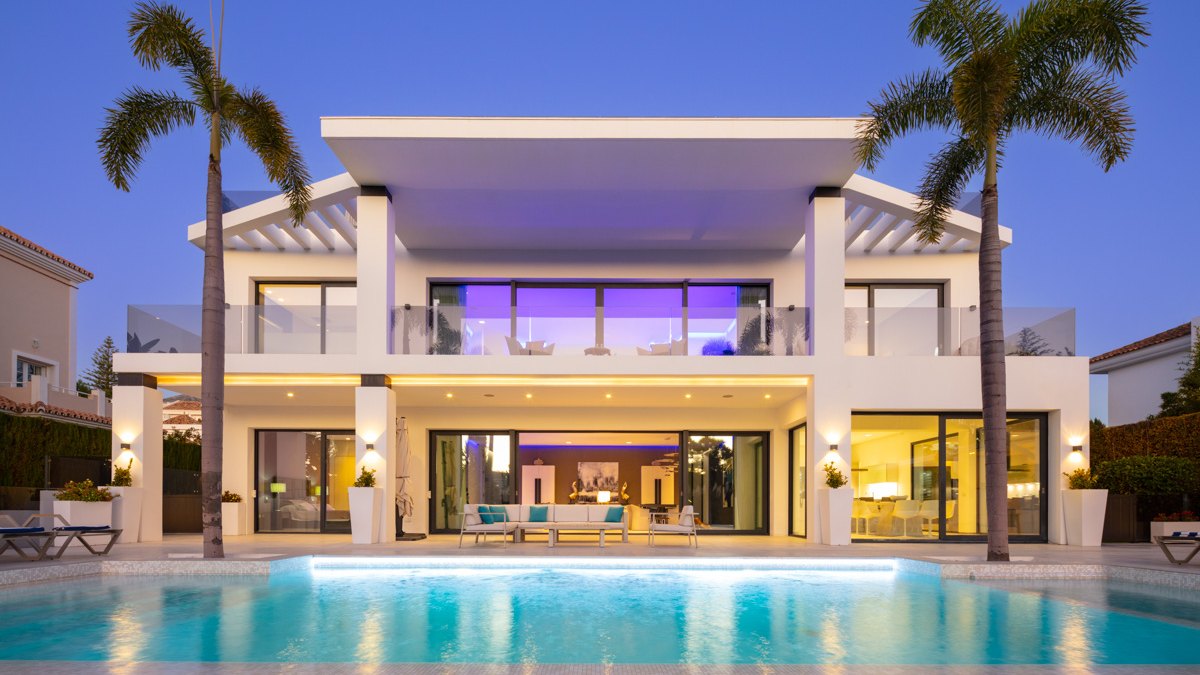 Related
properties
Similar Properties for sale in Nueva Andalucia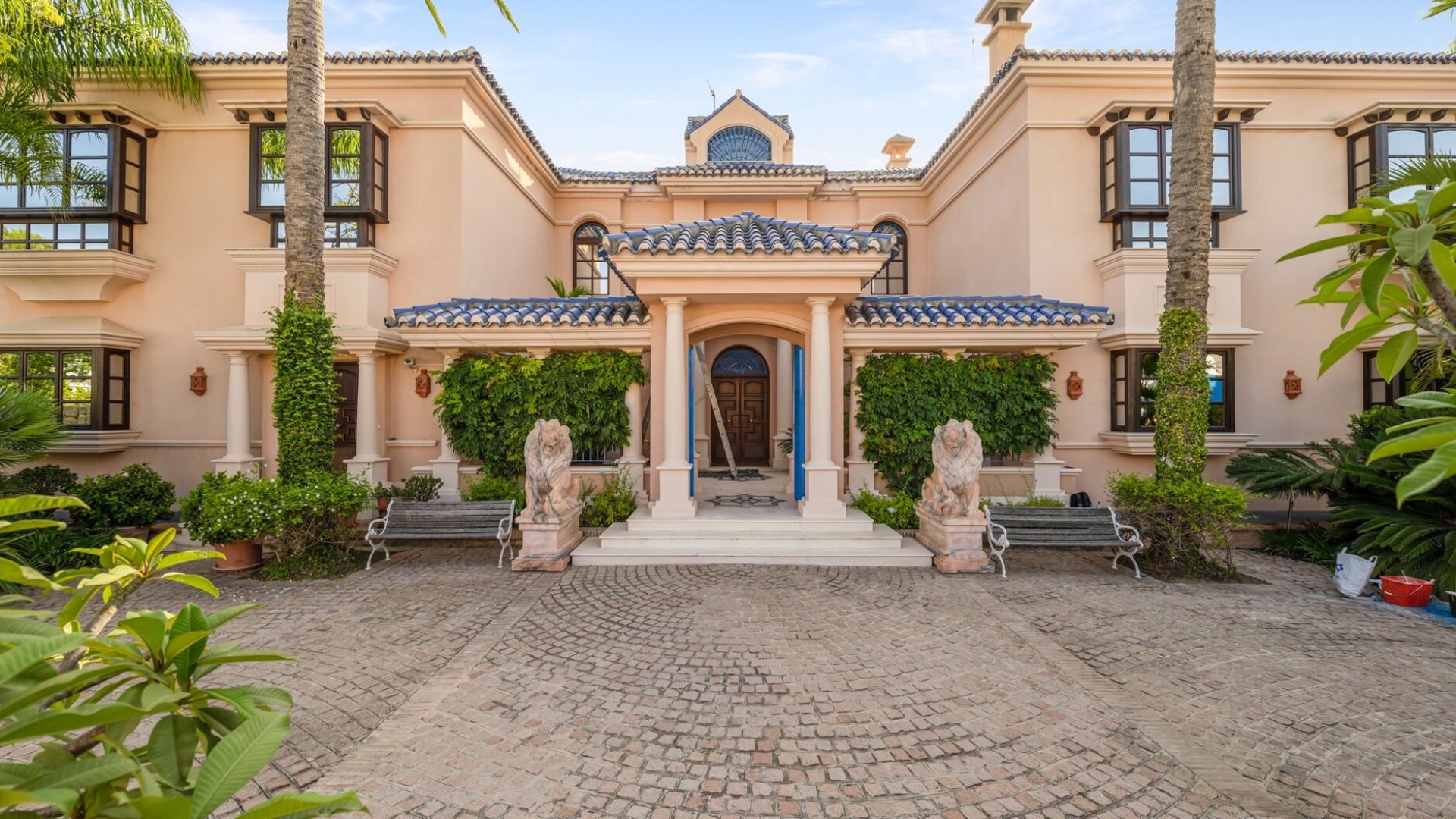 Villa Seabeach is an imposing classical mansion with high ceilings, stone arches, antique features and top quality materials. The property boasts a 3400 square meter...
More Details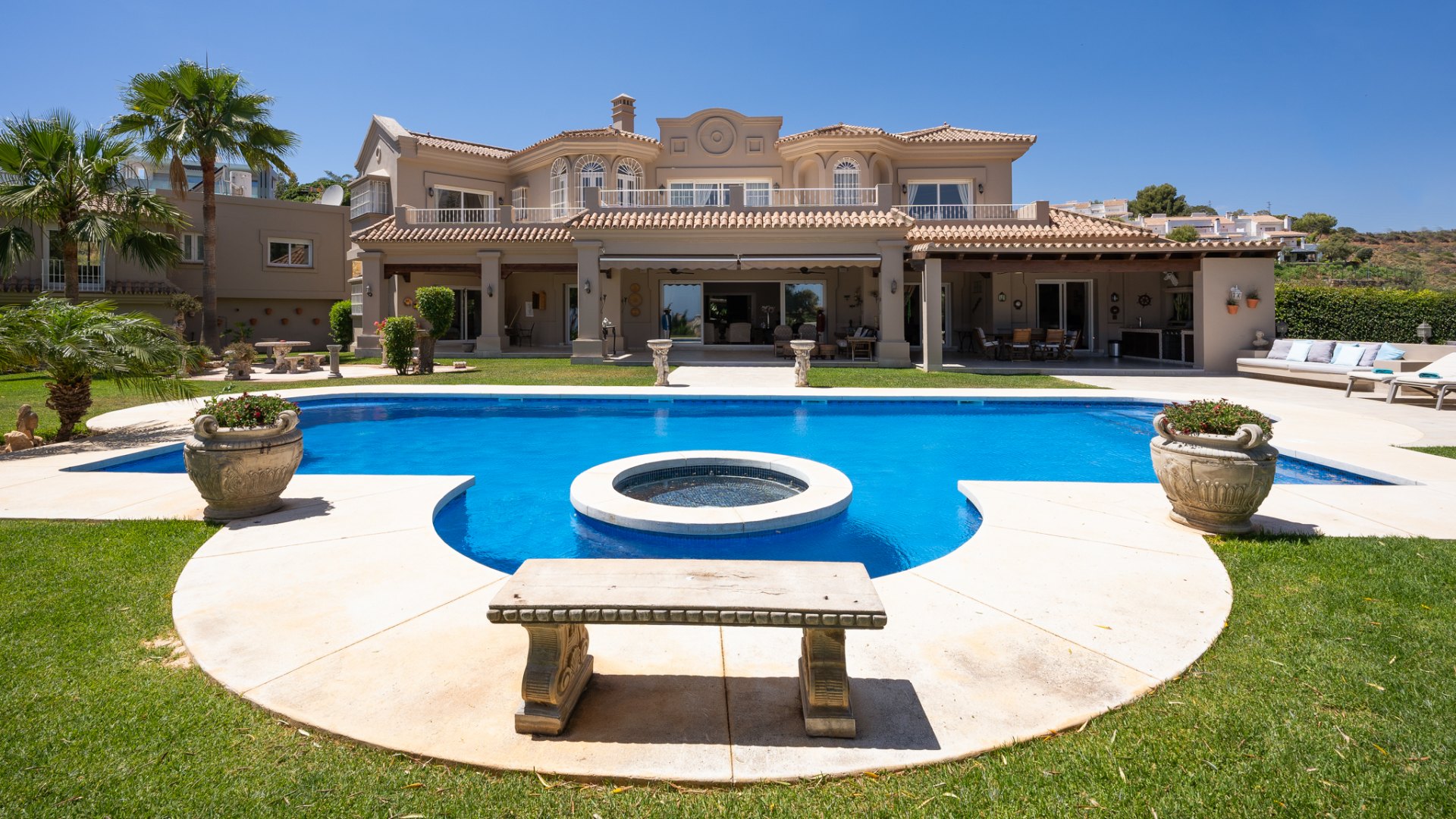 This impressive luxury mansion, nestled in the heart of Nueva Andalucia, boasts 7 bedrooms and 8 bathrooms (5 En-suite) and sits on an expansive elevated...
More Details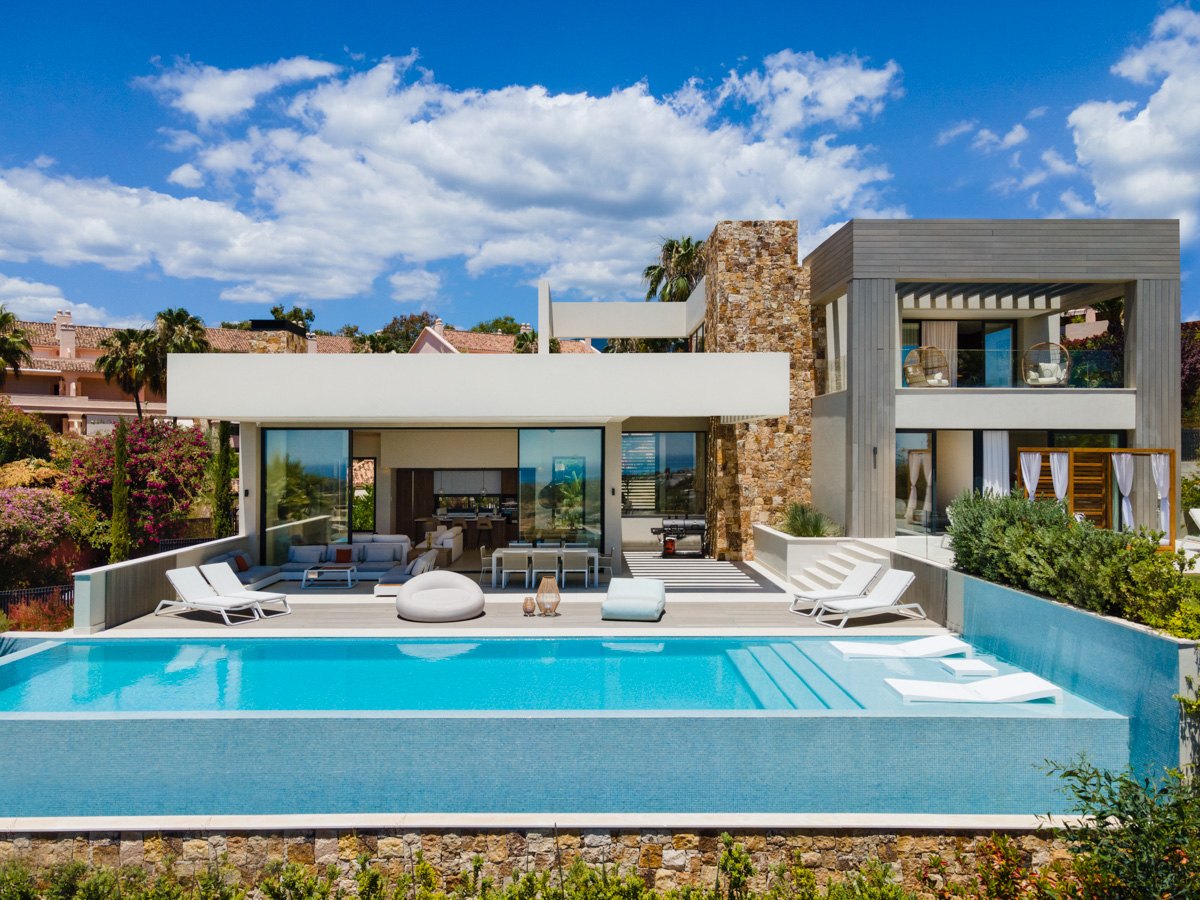 Set within a development of 5 brand new luxury villas, Anamaya 2 enjoys an elevated position within the prestigious Golf Valley of Nueva Andalucia, providing...
More Details
Blog Related
blogs
As you discover this stunning Villa in Nueva Andalucia, our target is to provide insights & tips that serve as your personal guide, ensuring well-informed decisions. At Homerun Brokers, we're not just selling homes, but embracing a lifestyle we love, helping you transform your dreams into reality.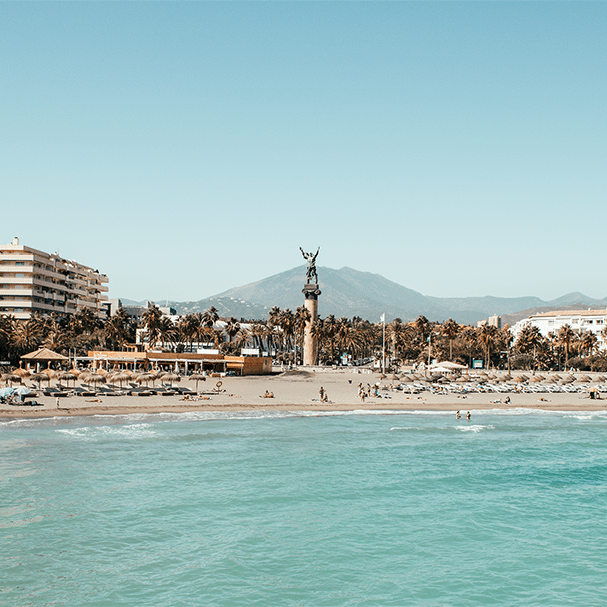 Changing to clean electricity in your Marbella property has never…
Read
Read our blog