La Morelia - Stunning duplex penthouse with pool and breathtaking views - image 0
La Morelia - Stunning duplex penthouse with pool and breathtaking views - image 1
La Morelia - Stunning duplex penthouse with pool and breathtaking views - image 2
La Morelia - Stunning duplex penthouse with pool and breathtaking views - image 3
La Morelia - Stunning duplex penthouse with pool and breathtaking views - image 4
La Morelia - Stunning duplex penthouse with pool and breathtaking views - image 5
La Morelia - Stunning duplex penthouse with pool and breathtaking views - image 6
La Morelia - Stunning duplex penthouse with pool and breathtaking views - image 7
La Morelia - Stunning duplex penthouse with pool and breathtaking views - image 8
La Morelia - Stunning duplex penthouse with pool and breathtaking views - image 9
La Morelia - Stunning duplex penthouse with pool and breathtaking views - image 10
La Morelia - Stunning duplex penthouse with pool and breathtaking views - image 11
La Morelia - Stunning duplex penthouse with pool and breathtaking views - image 12
La Morelia - Stunning duplex penthouse with pool and breathtaking views - image 13
La Morelia - Stunning duplex penthouse with pool and breathtaking views - image 14
La Morelia - Stunning duplex penthouse with pool and breathtaking views - image 15
La Morelia - Stunning duplex penthouse with pool and breathtaking views - image 16
La Morelia - Stunning duplex penthouse with pool and breathtaking views - image 17
La Morelia - Stunning duplex penthouse with pool and breathtaking views - image 18
La Morelia - Stunning duplex penthouse with pool and breathtaking views - image 19
La Morelia - Stunning duplex penthouse with pool and breathtaking views - image 20
La Morelia - Stunning duplex penthouse with pool and breathtaking views - image 21
La Morelia - Stunning duplex penthouse with pool and breathtaking views - image 22
La Morelia - Stunning duplex penthouse with pool and breathtaking views - image 23
La Morelia - Stunning duplex penthouse with pool and breathtaking views - image 24
La Morelia - Stunning duplex penthouse with pool and breathtaking views - image 25
La Morelia - Stunning duplex penthouse with pool and breathtaking views - image 26
La Morelia - Stunning duplex penthouse with pool and breathtaking views - image 27
La Morelia - Stunning duplex penthouse with pool and breathtaking views - image 28
La Morelia - Stunning duplex penthouse with pool and breathtaking views - image 29
La Morelia - Stunning duplex penthouse with pool and breathtaking views - image 30
La Morelia - Stunning duplex penthouse with pool and breathtaking views - image 31
La Morelia - Stunning duplex penthouse with pool and breathtaking views - image 32
La Morelia - Stunning duplex penthouse with pool and breathtaking views - image 33
La Morelia - Stunning duplex penthouse with pool and breathtaking views - image 34
La Morelia - Stunning duplex penthouse with pool and breathtaking views - image 35
La Morelia - Stunning duplex penthouse with pool and breathtaking views - image 36
La Morelia - Stunning duplex penthouse with pool and breathtaking views - image 37
La Morelia - Stunning duplex penthouse with pool and breathtaking views - image 38
La Morelia - Stunning duplex penthouse with pool and breathtaking views - image 39
La Morelia - Stunning duplex penthouse with pool and breathtaking views - image 40
La Morelia - Stunning duplex penthouse with pool and breathtaking views - image 41
La Morelia - Stunning duplex penthouse with pool and breathtaking views - image 42
La Morelia - Stunning duplex penthouse with pool and breathtaking views - image 43
La Morelia - Stunning duplex penthouse with pool and breathtaking views - image 44
La Morelia - Stunning duplex penthouse with pool and breathtaking views - image 45
La Morelia - Stunning duplex penthouse with pool and breathtaking views - image 46
La Morelia - Stunning duplex penthouse with pool and breathtaking views - image 47
La Morelia - Stunning duplex penthouse with pool and breathtaking views - image 48
La Morelia - Stunning duplex penthouse with pool and breathtaking views - image 49
La Morelia - Stunning duplex penthouse with pool and breathtaking views - image 50
La Morelia - Stunning duplex penthouse with pool and breathtaking views - image 51
La Morelia - Stunning duplex penthouse with pool and breathtaking views - image 52
La Morelia - Stunning duplex penthouse with pool and breathtaking views - image 53
La Morelia - Stunning duplex penthouse with pool and breathtaking views - image 54
La Morelia - Stunning duplex penthouse with pool and breathtaking views - image 55
La Morelia - Stunning duplex penthouse with pool and breathtaking views
We can proudly present one of Marbella's absolute best Penthouses.
This duplex penthouse consists of two floors and 3 bedrooms. There are two bedrooms on the lower level and a large master bedroom with an en-suite bathroom on the upper level. The master bedroom has access to a huge terrace, perfect to welcome friends for some evening cocktails and enjoy the marvellous views. It also has a terrace where you can enjoy the view of the famous La Concha mountain.
The style is modern and Scandinavian and consistently fine material choices. The kitchen is fully equipped with appliances from Siemens.
The kitchen has an open floor plan that provides a very social space together combining the dining and living area. Adjacent to the living room is a large south-facing terrace where there is a fully equipped outdoor kitchen with barbecue and dining table. The living room also has access to the largest terrace with sun loungers and the private 3×6 meter heated pool. From the pool you have a fantastic view of the sea.
The views are hard to beat from all the terraces where you can enjoy the sunrise, mountains, sea, town, Gibraltar, the silhouette of Morocco's Atlas Mountains and the sunset.
The bedrooms on the lower level are spacious and share a bathroom. On the lower level there is also a guest WC. The apartment has waterborne underfloor heating throughout, an integrated AC with heating and cooling options, an alarm system, a garage space and a storage room.
The urbanization has two nice pool areas with a magical view.
Do not hesitate to contact us for more information or for viewings.
Ref HRB-00034P
Duplex Penthouse
La Morelia de Marbella, Nueva Andalucia
3 beds
2 baths
1 on suite
155 m2 build
121 m2 interior
144 m2 terraces
Pool (Private)
Garden (Communal)
Garage (Private)
Built in 2020
615 €/m Community
1516 €/y IBI
185 €/y Gargabe
Features
Private terrace
Kitchen equipped
Close to shops
Close to town
Close to schools
Sea view
Surveillance cameras
Country view
Mountain view
Underfloor heating (throughout)
Security shutters
Armored door
Covered terrace
Electric blinds
Fitted wardrobes
Gated community
Internet - Fibre optic
Lift
Garden view
Pool view
Panoramic view
Amenities near
Street view
Transport near
Air conditioning
Underfloor heating (bathrooms)
Fully fitted kitchen
Close to golf
Uncovered terrace
Solar panels
Glass Doors
Open plan kitchen
Alarm
Balcony
Optional furniture
Security entrance
Video entrance
Excellent condition
Barbeque
Guest toilet
155

m2 Sqm

3

Beds

2

Baths

La Morelia de Marbella

Location

HRB-00034P

Ref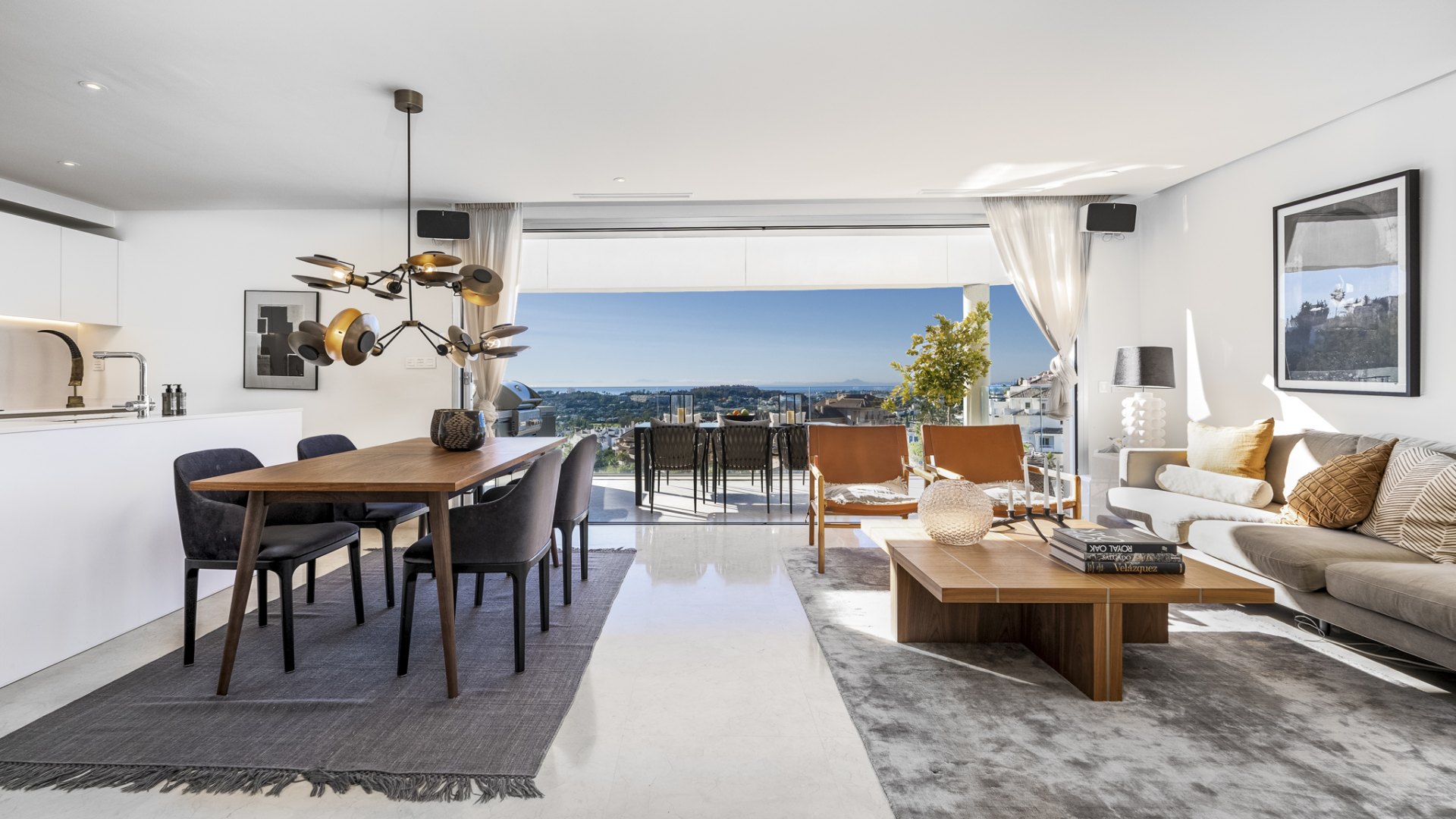 Blog Related
blogs
As you discover this stunning Duplex Penthouse in La Morelia de Marbella, our target is to provide insights & tips that serve as your personal guide, ensuring well-informed decisions. At Homerun Brokers, we're not just selling homes, but embracing a lifestyle we love, helping you transform your dreams into reality.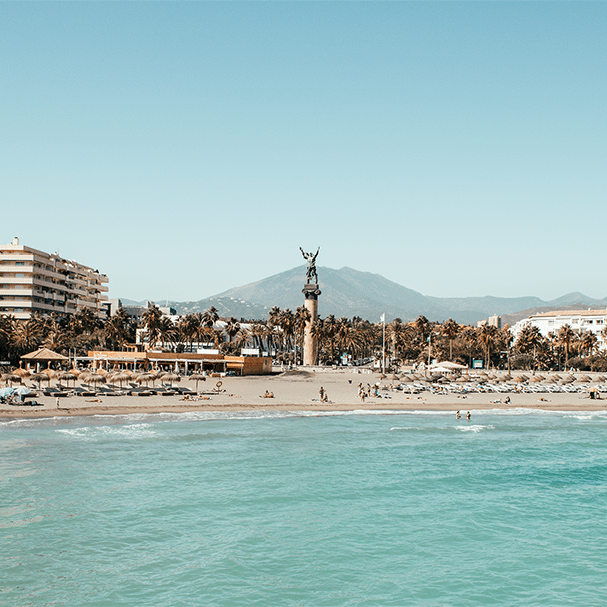 Changing to clean electricity in your Marbella property has never…
Read
Read our blog