Stunning luxury villa in Sierra Blanca - image 0
Stunning luxury villa in Sierra Blanca - image 1
Stunning luxury villa in Sierra Blanca - image 2
Stunning luxury villa in Sierra Blanca - image 3
Stunning luxury villa in Sierra Blanca - image 4
Stunning luxury villa in Sierra Blanca - image 5
Stunning luxury villa in Sierra Blanca - image 6
Stunning luxury villa in Sierra Blanca - image 7
Stunning luxury villa in Sierra Blanca - image 8
Stunning luxury villa in Sierra Blanca - image 9
Stunning luxury villa in Sierra Blanca - image 10
Stunning luxury villa in Sierra Blanca - image 11
Stunning luxury villa in Sierra Blanca - image 12
Stunning luxury villa in Sierra Blanca - image 13
Stunning luxury villa in Sierra Blanca - image 14
Stunning luxury villa in Sierra Blanca - image 15
Stunning luxury villa in Sierra Blanca - image 16
Stunning luxury villa in Sierra Blanca - image 17
Stunning luxury villa in Sierra Blanca - image 18
Stunning luxury villa in Sierra Blanca - image 19
Stunning luxury villa in Sierra Blanca - image 20
Stunning luxury villa in Sierra Blanca - image 21
Stunning luxury villa in Sierra Blanca - image 22
Stunning luxury villa in Sierra Blanca - image 23
Stunning luxury villa in Sierra Blanca - image 24
Stunning luxury villa in Sierra Blanca - image 25
Stunning luxury villa in Sierra Blanca - image 26
Stunning luxury villa in Sierra Blanca - image 27
Stunning luxury villa in Sierra Blanca - image 28
Stunning luxury villa in Sierra Blanca - image 29
Stunning luxury villa in Sierra Blanca - image 30
Stunning luxury villa in Sierra Blanca - image 31
Stunning luxury villa in Sierra Blanca - image 32
Stunning luxury villa in Sierra Blanca - image 33
Stunning luxury villa in Sierra Blanca - image 34
Stunning luxury villa in Sierra Blanca - image 35
Stunning luxury villa in Sierra Blanca - image 36
Stunning luxury villa in Sierra Blanca - image 37
Stunning luxury villa in Sierra Blanca - image 38
Stunning luxury villa in Sierra Blanca - image 39
Stunning luxury villa in Sierra Blanca - image 40
Stunning luxury villa in Sierra Blanca - image 41
Stunning luxury villa in Sierra Blanca - image 42
Stunning luxury villa in Sierra Blanca - image 43
Stunning luxury villa in Sierra Blanca - image 44
Stunning luxury villa in Sierra Blanca - image 45
Stunning luxury villa in Sierra Blanca - image 46
Stunning luxury villa in Sierra Blanca - image 47
Stunning luxury villa in Sierra Blanca - image 48
Stunning luxury villa in Sierra Blanca - image 49
Stunning luxury villa in Sierra Blanca - image 50
Stunning luxury villa in Sierra Blanca - image 51
Stunning luxury villa in Sierra Blanca - image 52
Stunning luxury villa in Sierra Blanca - image 53
Stunning luxury villa in Sierra Blanca - image 54
Stunning luxury villa in Sierra Blanca - image 55
Stunning luxury villa in Sierra Blanca - image 56
Stunning luxury villa in Sierra Blanca
Villa Mozart is a luxurious one of a kind Villa, guaranteed to fulfil the wishes of anyone's greatest fantasy, located in the most sought-after urbanisation in Marbella's most prime, luxurious areas. Sierra Blanca in Golden Mile, is one of the most exclusive residential areas of Marbella with majestic villas lining it's quiet and secluded streets.
The property is built over four levels and consists of 6 bedrooms and 7 bathrooms. This luxury villa is equipped with everything you can dream such as an infinity pool with La Concha views, beautiful manicured tropical gardens, cinema, proffesional gym, wine cellar, jacuzzi, sauna and steam room, as well as a pool house with a bar and BBQ and so on.
This luxury villa is perfect for family holidays, golf breaks and winter sun vacations.
Ref HRB-00001P
House
Marbella Golden Mile
6 beds
7 baths
1265 m2 plot
Features
Private terrace
Living room
Cinema room
Amenities near
Wine Cellar
Fully furnished
Sea view
Fireplace
Jacuzzi
Heated pool
Sauna
Uncovered terrace
Games Room
Dolby Stereo Surround system
Gym
Internet - Wifi
Solarium
Covered terrace
Excellent condition
Dining room
Barbeque
Security service 24h
Guest toilet
Panoramic view
1265

m2 Plot

6

Beds

7

Baths

Marbella Golden Mile

Location

HRB-00001P

Ref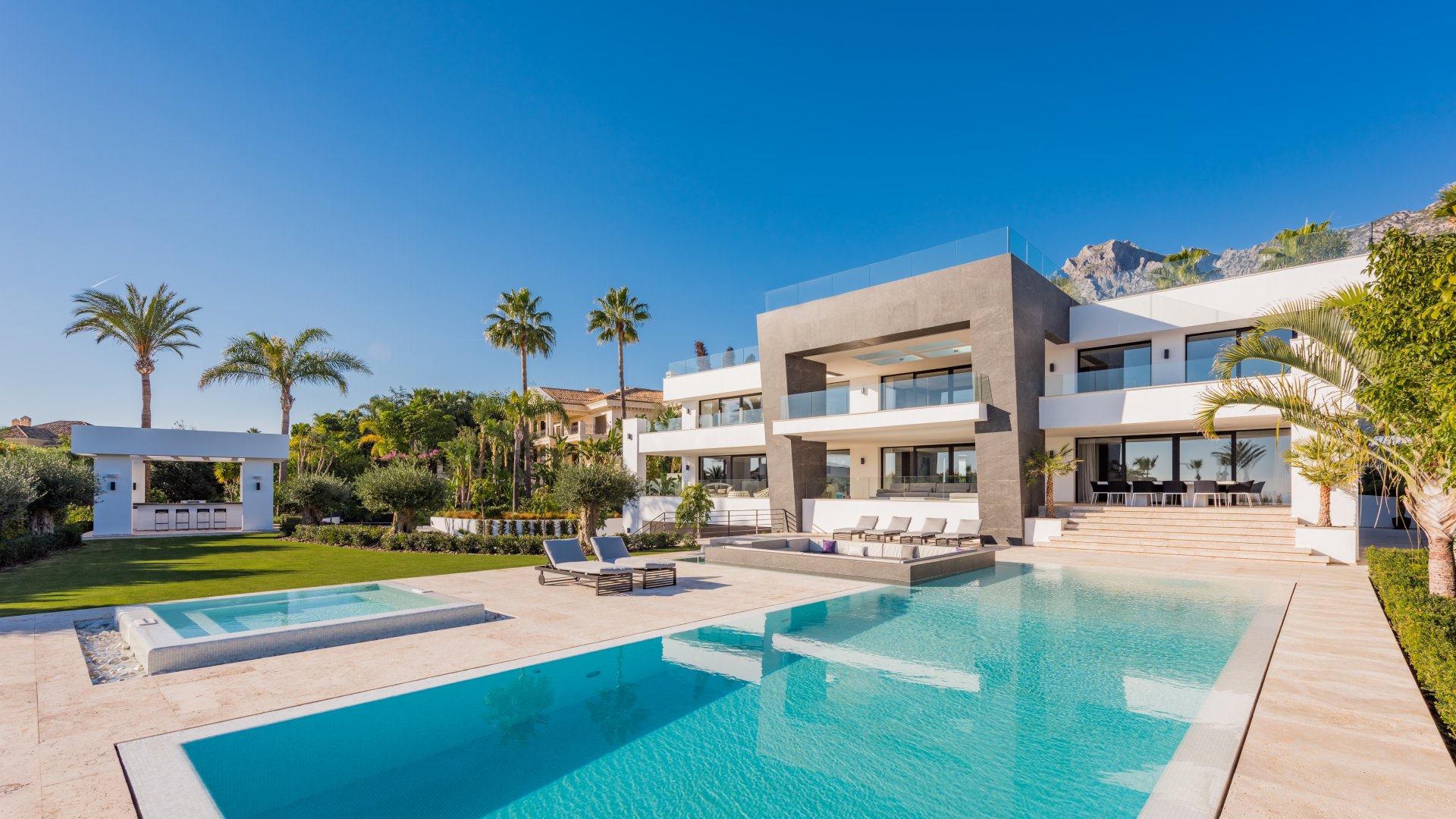 Blog Related
blogs
As you discover this stunning House in Marbella Golden Mile, our target is to provide insights & tips that serve as your personal guide, ensuring well-informed decisions. At Homerun Brokers, we're not just selling homes, but embracing a lifestyle we love, helping you transform your dreams into reality.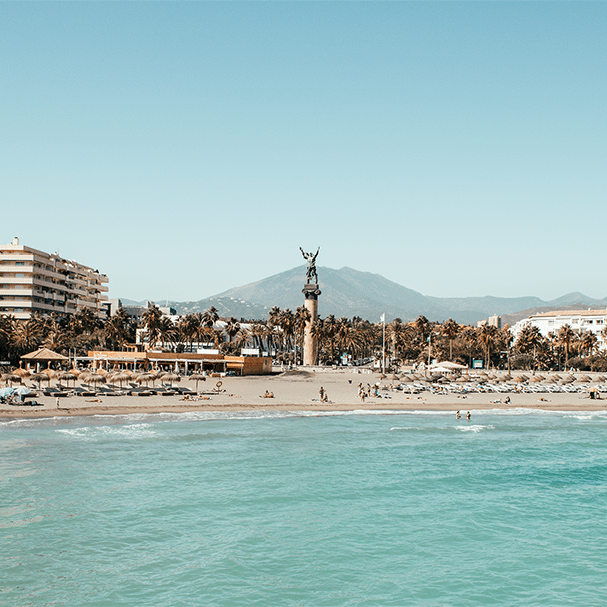 Changing to clean electricity in your Marbella property has never…
Read
Read our blog