Andalusian style villa with breathtaking views - image 0
Andalusian style villa with breathtaking views - image 1
Andalusian style villa with breathtaking views - image 2
Andalusian style villa with breathtaking views - image 3
Andalusian style villa with breathtaking views - image 4
Andalusian style villa with breathtaking views - image 5
Andalusian style villa with breathtaking views - image 6
Andalusian style villa with breathtaking views - image 7
Andalusian style villa with breathtaking views - image 8
Andalusian style villa with breathtaking views - image 9
Andalusian style villa with breathtaking views - image 10
Andalusian style villa with breathtaking views - image 11
Andalusian style villa with breathtaking views - image 12
Andalusian style villa with breathtaking views - image 13
Andalusian style villa with breathtaking views - image 14
Andalusian style villa with breathtaking views - image 15
Andalusian style villa with breathtaking views - image 16
Andalusian style villa with breathtaking views - image 17
Andalusian style villa with breathtaking views - image 18
Andalusian style villa with breathtaking views - image 19
Andalusian style villa with breathtaking views - image 20
Andalusian style villa with breathtaking views - image 21
Andalusian style villa with breathtaking views - image 22
Andalusian style villa with breathtaking views - image 23
Andalusian style villa with breathtaking views - image 24
Andalusian style villa with breathtaking views - image 25
Andalusian style villa with breathtaking views - image 26
Andalusian style villa with breathtaking views - image 27
Andalusian style villa with breathtaking views - image 28
Andalusian style villa with breathtaking views - image 29
Andalusian style villa with breathtaking views - image 30
Andalusian style villa with breathtaking views - image 31
Andalusian style villa with breathtaking views - image 32
Andalusian style villa with breathtaking views - image 33
Andalusian style villa with breathtaking views - image 34
Andalusian style villa with breathtaking views - image 35
Andalusian style villa with breathtaking views - image 36
Andalusian style villa with breathtaking views - image 37
Andalusian style villa with breathtaking views - image 38
Andalusian style villa with breathtaking views - image 39
Andalusian style villa with breathtaking views - image 40
Andalusian style villa with breathtaking views - image 41
Andalusian style villa with breathtaking views - image 42
Andalusian style villa with breathtaking views - image 43
Andalusian style villa with breathtaking views - image 44
Andalusian style villa with breathtaking views - image 45
Andalusian style villa with breathtaking views - image 46
Andalusian style villa with breathtaking views - image 47
Andalusian style villa with breathtaking views - image 48
Andalusian style villa with breathtaking views - image 49
Andalusian style villa with breathtaking views - image 50
Andalusian style villa with breathtaking views - image 51
Andalusian style villa with breathtaking views - image 52
Andalusian style villa with breathtaking views - image 53
Andalusian style villa with breathtaking views - image 54
Andalusian style villa with breathtaking views - image 55
Andalusian style villa with breathtaking views - image 56
Andalusian style villa with breathtaking views
This beautiful Villa offers six bedrooms over three levels and is located in Los Monteros Altos, only a eight minutes drive from the coast with spectacular views over Mediterranean Sea and African coastline. If you love golf, beach, views and want to be close to amenities this is for you.
Upon entering the villa you are greeted by a double-height ceiling and majestic balcony with glass doors that lead you to the living area and terrace offering stunning views. The spacious garden has a beautiful infinity pool, truly breathtaking specially at sunset.
On the ground floor, to the left of the hall you will also find two large double bedrooms and on the opposite side, is the newly refurbished kitchen with Gaggenau appliances and a laundry area. The interior design of this property is tastefully curated, maintaining the Andalusian style with a perfect amount of bohemian essence.
On the second level you will find a spacious master bedroom with its own private terrace and large ensuite bathroom with open shower and bathtub. On this floor you will also find an additional en-suite guest room. But it doesn't end there, the basement offers a fantastic tv room perfect for entertainment as well as two more en-suite bedrooms.
Ref HRB-00036P
Villa
Los Altos de los Monteros, Marbella East
6 beds
6 baths
6 on suite
654 m2 build
2097 m2 plot
Pool (Private)
Garden (Private)
Garage (Private)
Features
Air conditioning
Fully furnished
Sea view
Fully fitted kitchen
Country view
Mountain view
Golf view
Alarm
Gated community
Excellent condition
Garden view
Pool view
Panoramic view
654

m2 Sqm

2097

m2 Plot

6

Beds

6

Baths

Los Altos de los Monteros

Location

HRB-00036P

Ref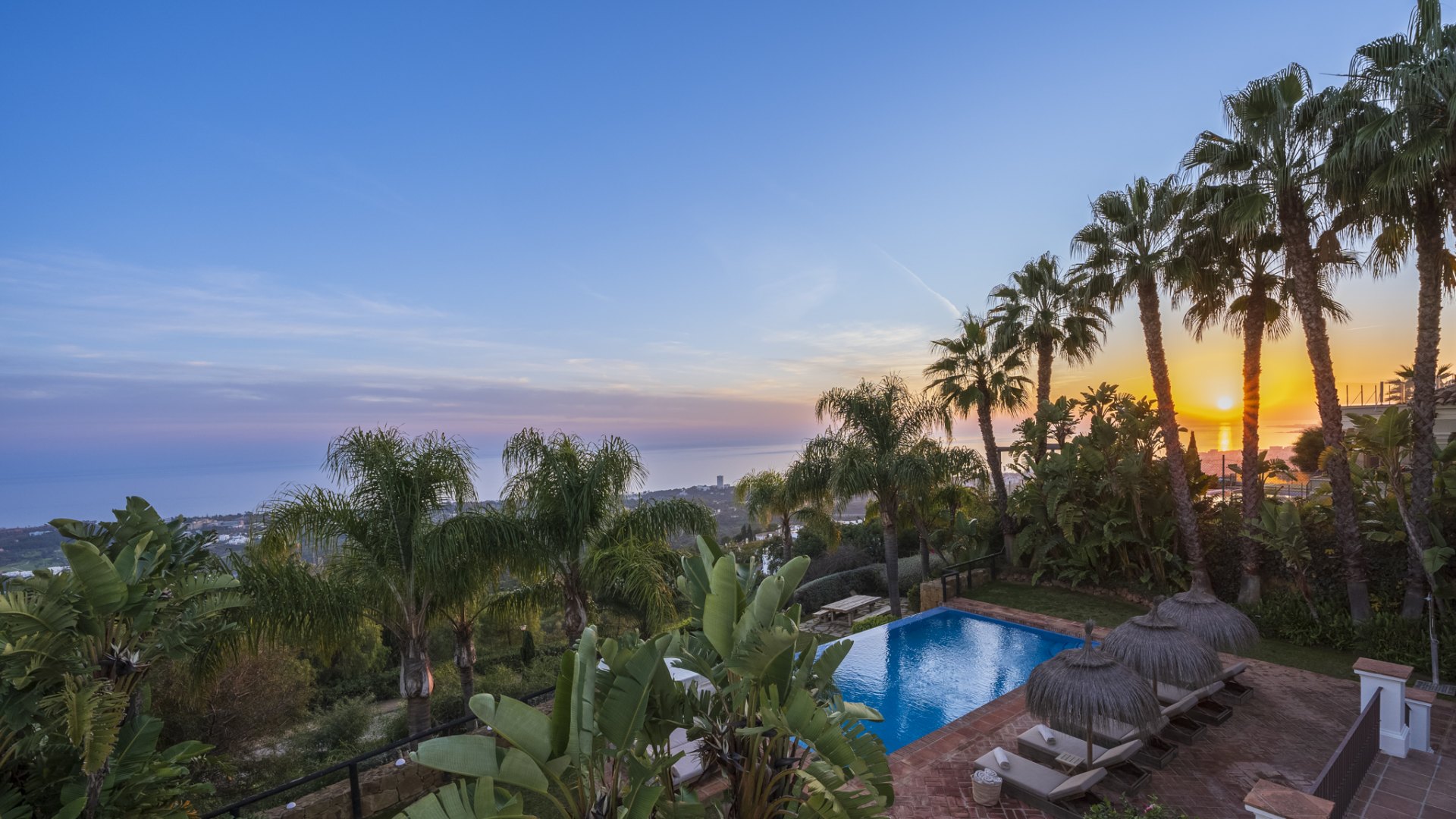 Related
properties
Similar Properties for short term rent in Los Altos de los Monteros and Marbella Este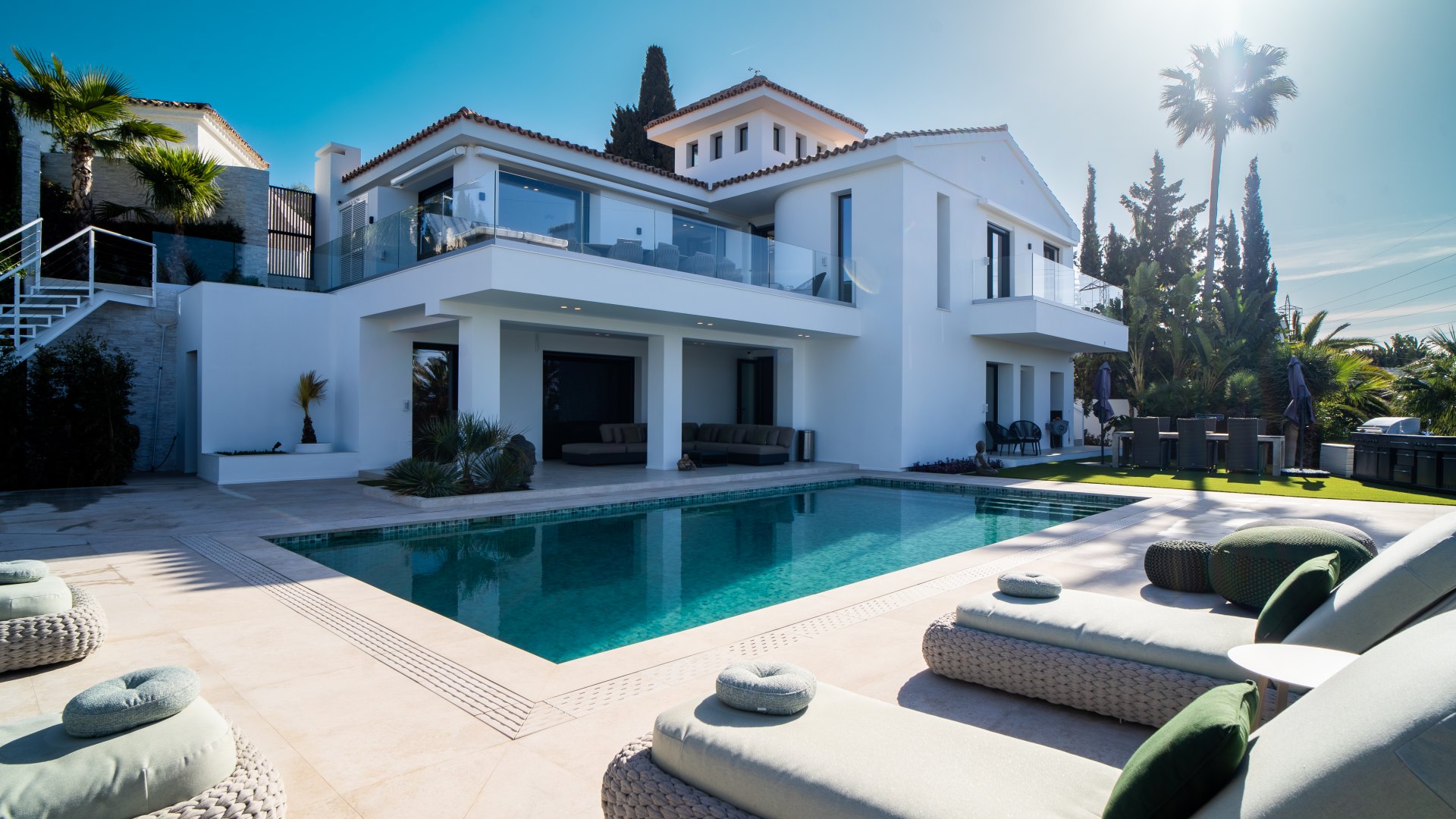 Welcome to Villa Haronique, an artistic villa with fantastic qualities, providing the best a home has to offer on the Costa del Sol. This 4...
More Details
Blog Related
blogs
As you discover this stunning Villa in Marbella Este, our target is to provide insights & tips that serve as your personal guide, ensuring well-informed decisions. At Homerun Brokers, we're not just selling homes, but embracing a lifestyle we love, helping you transform your dreams into reality.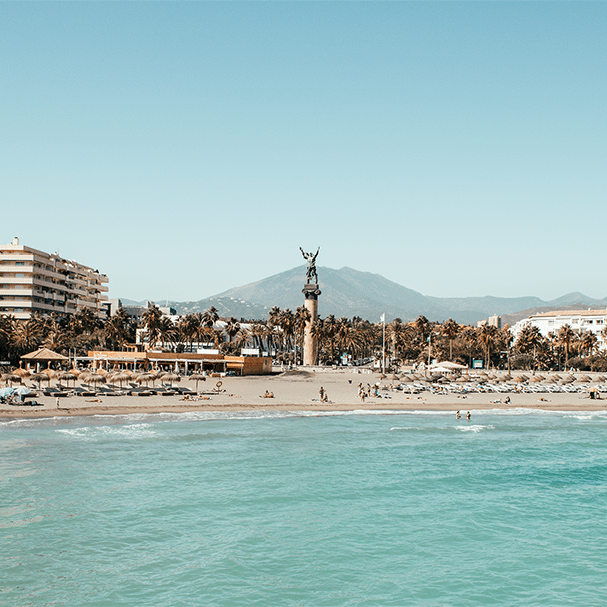 Changing to clean electricity in your Marbella property has never…
Read
Read our blog