News
Solar energy to power your life in Marbella
May 3rd, 2023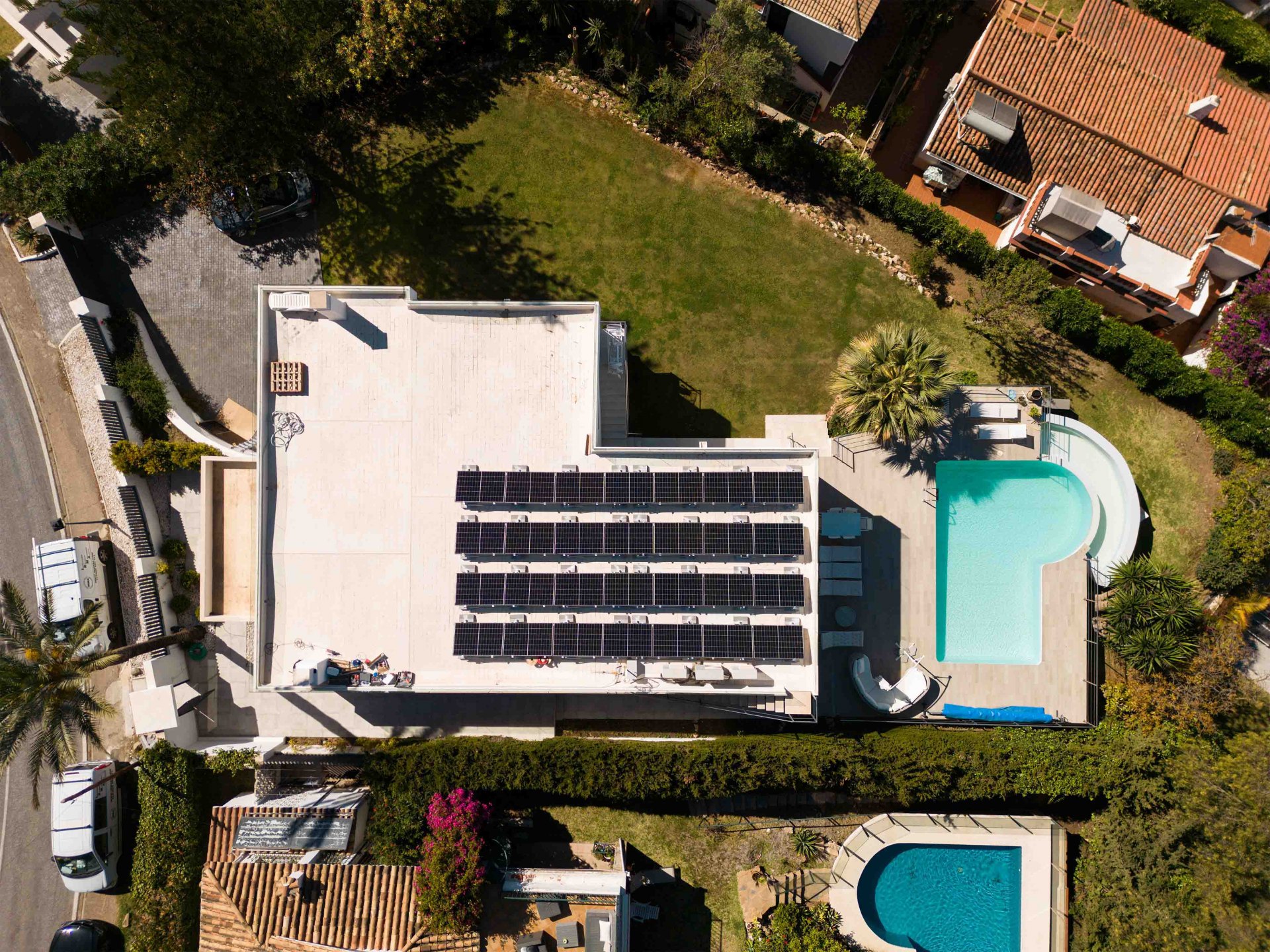 Changing to clean electricity in your Marbella property has never made more sense. Leading the conversion to solar power on the Costa del Sol is Solar Mind, part of the same family of companies as Homerun Brokers.
The Solar Mind team brings the same energy and dedication that you have come to expect from Homerun. Here we tell you more about their easy process to harness those UV rays to run your life better here in the sun.
Let's face it, we all make the move to southern Spain for a more natural way of life. We soak up that radiant sun all year long and enjoy the energy it gives us. And we love to share with others back home fabulous news of our new, healthy minds and outdoor lifestyle.
But deep down, are we really caring as much as we can for the planet? What more can we do? Those are questions more and more north Europeans are asking themselves from their Marbella homes. And they are taking action, making the easy switch to clean energy and to solar power, with over 300 days of the sun's rays to take advantage of.
Green, clean energy is also, these days, a real cost saver and no sceptic can afford to look away. Modern technology means you store up home energy for use at other times of day and can choose to sell on excess supply to the national grid network.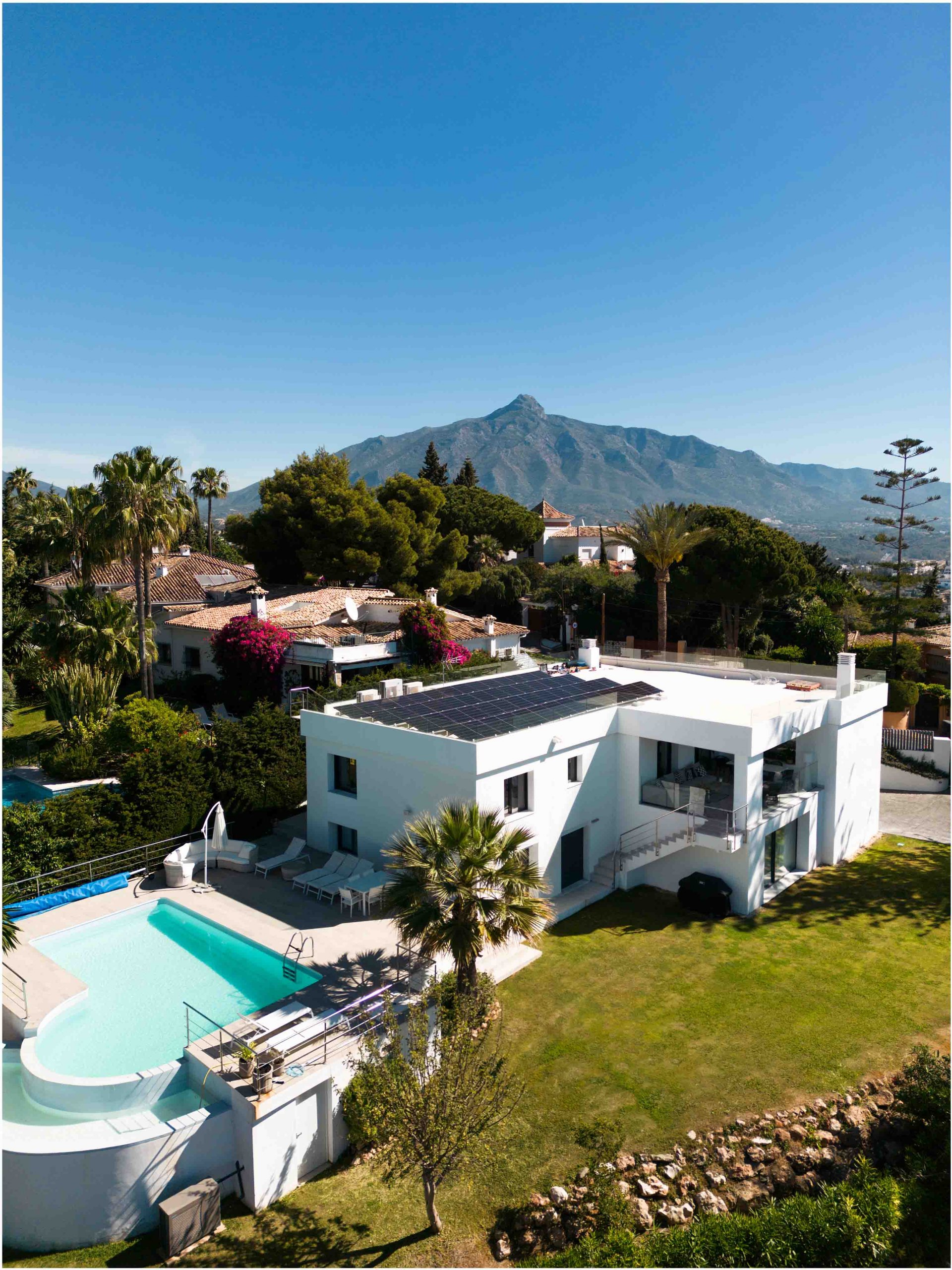 Going green and clean
Where do you start with making the change? With the help of the team at Solar Mind, Homerun Broker's sister company for solar energy installation on the Costa del Sol, we've taken a look at how simple it is to do with a Marbella property.
Solar Mind is an experienced team from Sweden now successfully converting residential properties to solar energy in southern Spain. They bring all the great values you have come to expect from a Scandinavian company - superb personal service, straight-talking advice, smart design, and efficient and accurate delivery.
First two steps
William Melin, director of Solar Mind in Spain, told us what the first moves are.
"The first step is to talk to you and ask you for some basic information on your current energy consumption so we can help you get an idea of the savings versus the costs involved of using solar power," says William. "We get that you need to see the numbers first and we do that in a plain-speaking, easy to understand way. There are also potential subsidies from the government or EU to add into the equation."
Secondly, Solar Mind arrange a no-obligation technical visit to the proposed property. Any home where you are the owner or have the right to install a solar system. The beauty of Spain is that there is much more flexibility on where to put the solar panels on a roof as the quality of the sunlight is so good.
"Whether a villa, townhouse or other property type, every customer of Solar Mind has a personalised plan from us for where their solar panels can go. We work the smart way and match the system to the house, not the house to the system. It's by far the best way and everybody is happy. And from then on, we handle everything smoothly," adds William.
Best-quality panels
As William explains, the team is proud of the care they have taken in sourcing the panels they install. "Our individual panels are an ideal, compact size for arranging different configurations for residential use and the quality and durability is superb.
They have a lifetime manufacturer's guarantee of 25 years, which is exceptional and among the best on the market. The climate footprint is as low as possible and they are what we call 'Tier One' efficiency. Not all suppliers can say that."
Installations from Solar Minds include the latest, secure battery technology. The excess energy generated during the brightest hours is stored away carefully to use at night. It's all automatic so there is zero day-to-day fuss for a homeowner.
The team will also do the paperwork for you so that in time you can sell excess energy back into Spain's national electricity grid if you want to, sharing with you their extensive know-how on the way.
The cost savings can quickly add up
Having established how easy and flexible it is to install panels on a home, what do the numbers really look like?
A typical Costa del Sol villa or townhouse system can expect to generate 10,000 k Wh to 21,000 k Wh a year and recover the cost within 3 to 4 years. Over 30 years, the saving could be from 150,000 euros to 360,000 euros for those generating levels.
In most cases, solar panels combined with a battery will reduce an electricity bill anywhere from 60-90%, depending on the circumstances, system size and orientation.
Subsidies to make us more sustainable
Governments worldwide are looking to pay part of the cost of homeowners changing to clean energy. Solar Mind explain to their customers the possible subsidies; for residents from the European Union this could mean a cost saving of up to 35-40%. It is certainly an attractive incentive to go green as soon as possible.
By way of example, for Swedes, even those with a home in Spain, customers are allowed 19.55% on the panels and 48.5% deduction on batteries and car chargers up to 5,000 euros per homeowner. So if there are two owners, it is possible to get 10,000 euros from the Swedish government in deductions.
Solar Mind will explain the subsidy and reductions you can have whatever your nationality is. Also worth considering is that, with new laws making electric cars compulsory in a few years, now is the time to get ready to recharge our vehicles at home and reduce the cost of driving in the future.
Checklist for making the change
In short, there is now no excuse not to go over to clean solar power when owning Marbella real estate, as many are discovering.
The key stages for changing to solar – fact check from the team at Solar Mind, sister company of Home Run Brokers.
Contact them through the website (solarmind.se) in Spain, phone or via your Homerun Broker.
Initial, no-pressure phone conversation to understand your needs and give you more information.
Technical on-site visit with no obligation. Check out of the property to see possible panel location and system size.
Review of the quote and plan. Making sure the plan works for the customer.
Agreement and permission request to residential community. Solar Mind do all this for
the customer.
Pre-registration. Typically there is a small tax of 1-4% to get official permission.
Installation. Over 2 to 5 days (depending on property/system size).
Green for go. See the savings immediately.
Hook up to the grid. It can take one to six months to get the permission to transfer excess
power generated by your new system to the power companies, if you want to. The technology makes it easy and Solar Mind will handle all this process for you.